This New True Crime Podcast About Sentencing Do-Overs Will Leave You With *Thoughts*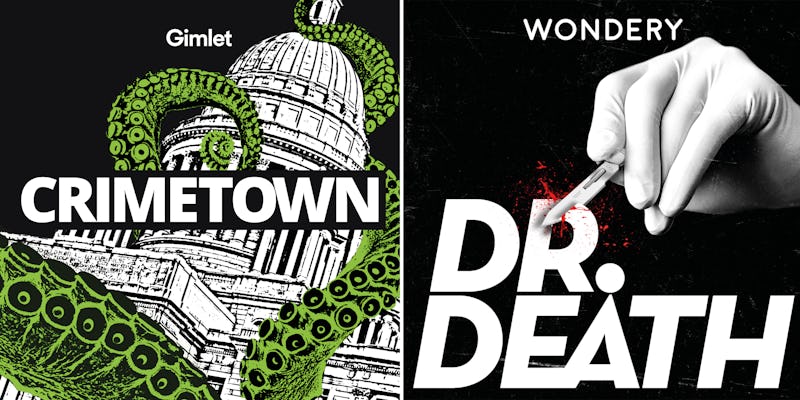 It appears that the obsession with true crime won't be going away any time soon, especially not in 2019. The year's started off with two big features on one of true crime's most notorious figures: Ted Bundy. While it may seem morbid on the surface, you can't deny the draw and allure of these kind of stories. They're an opportunity to pry inside some of the most depraved minds in order to try and discover a motive that explain their heinous acts. But, with true crime, we often find that there actually isn't one — the crimes committed are mysteriously and terrifyingly motiveless. That is certainly the case with some of the stories told in the best true crime podcasts to listen to in 2019.
If you want a podcast that's as creepy as it is gripping, then this list should have you covered. These podcasts will give you an insight into some of modern history's most famous (and infamous) crimes, as well as some you'll be sorta glad you hadn't heard of before. These stories are bound to get inside your head and stay with you long after you've stopped listening.
From this list, you can pick and choose which stories you're interested, as it's got everything from the case of a deadly doctor to a teenager who learns that her dad's a serial killer. Plus, there's a couple of less scary options in there for those who don't want to be left too spooked. Happy investigating.