7 Fan Conventions In The UK That'll Let You Truly Indulge Your Fave Obsession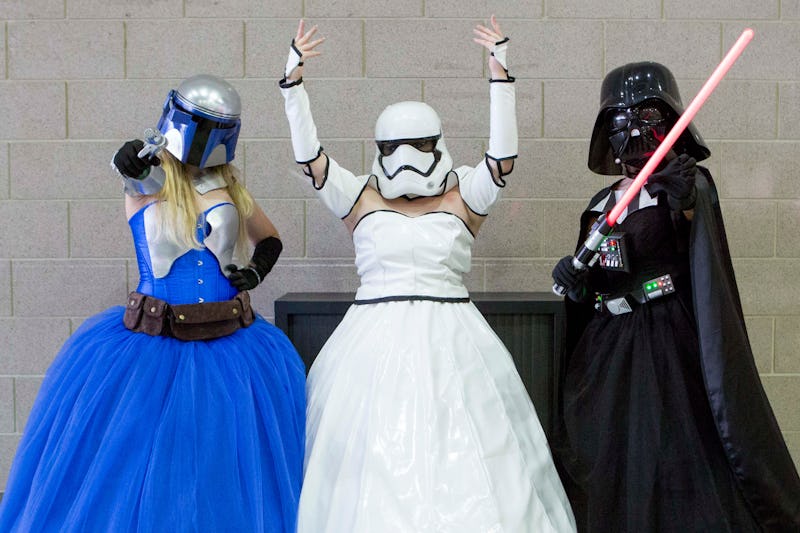 Rick Findler/Shutterstock
If you're a film buff, a fan of reading, or heavily into YouTube, one of the best weekends you'll ever have is at a convention. Designed for those who are truly passionate about a particular topic, conventions aren't a new thing. But it's only recently that some have crossed the Atlantic. So if you're looking for a way to make new friends or a place to show off your cosplaying skills, here's a rundown of the best UK conventions around.
As the BBC reports, ComicCons have been around since the '70s. What was once a small deal, however, has turned into a huge event, drawing in A-list stars from across the globe. The UK hosts several ComicCons with actors from Harry Potter, Doctor Who, and Game of Thrones all in attendance.
There's also events for fans of limited edition trainers, young adult literature, horror films, and even YouTube. As you can see, there's a convention for every tastebud. Tickets to each weekend are often affordable (although you do usually have to pay for celebrity autographs and photos), so you can easily attend more than one each year.
Many take up residence in London, but there are just as many in other UK cities. No matter where you live, here are a few conventions to get you in the fandom mood.