Get Up To $41 Off Duvet Sets While These Urban Outfitters Cyber Monday Deals Last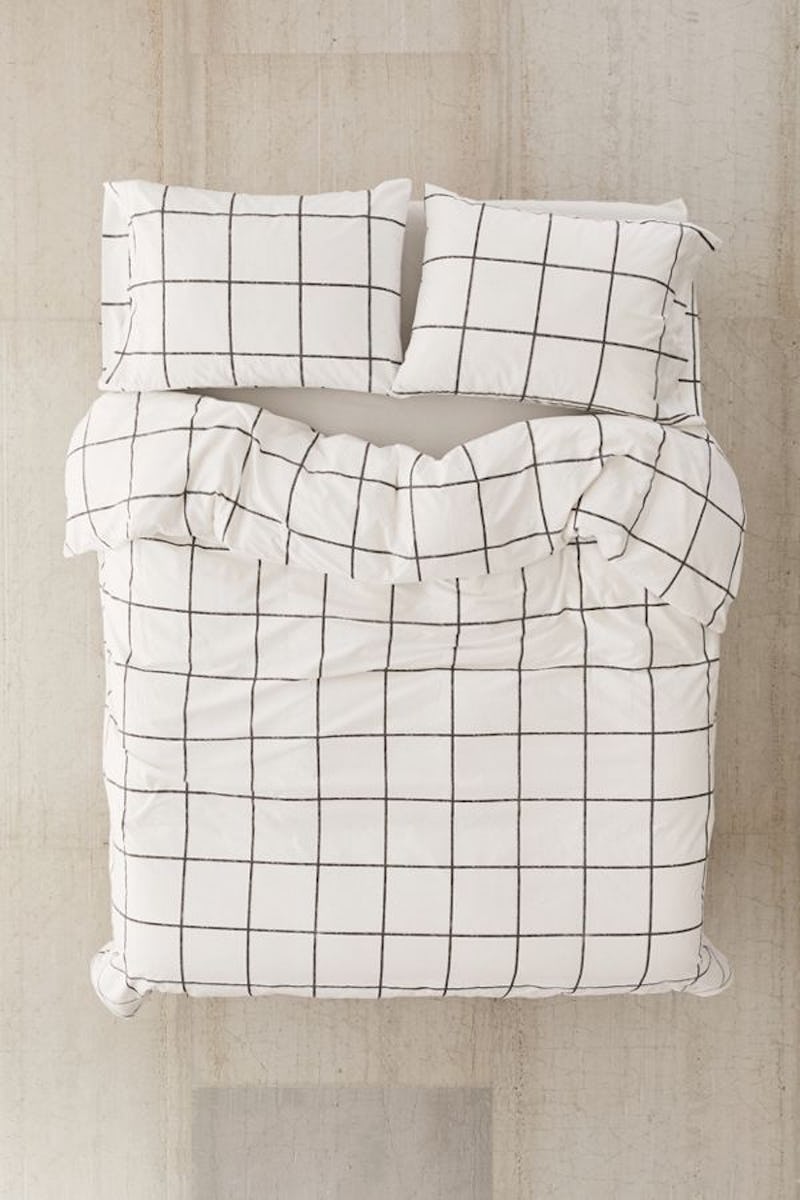 If you're hoping to score some major Cyber Monday deals, it's time to start implementing your plan of attack. Urban Outfitters' Cyber Monday sales are worth checking out if you're in the market for furniture, home goods, or clothing. The retailer has already put a large number of items on sale, with more sales projected to run.
Last year, Urban Outfitters dished out some awesome sales like buy one get one half off the entire store from Wednesday through Friday of Thanksgiving week. There were even more deals for Urban Outfitters rewards members, so make sure to sign up for that program before the big sales hit the stores.
This year, the entire online store is 25% off via a flash sale, along with free worldwide shipping for orders over $50, and 50% off sale items. The sale runs until December 3, 2019 at 9 a.m. EST, so if you need to think a bit more on the photo string lights you can do so. (Although realistically, you probably won't want to do that, since items will be going fast!).
It's also worth nothing that the discounts are taken off automatically when you're checking out, so no need to apply promo codes. Check out the list of rugs, mirrors, tapestries, and fleece blankets below that are on sale for Cyber Monday.
This article was originally published on