A New Study Says This Is The Best City In The Country For Single People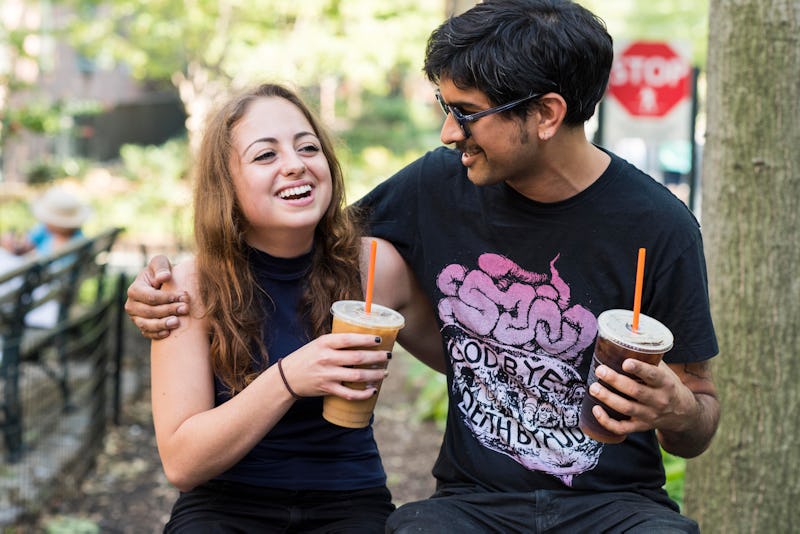 BDG Media, Inc.
When you think about the benefits of being single versus the drawbacks, you probably rarely consider that location might have something to do with it. Is it harder for singles in your area to live, meet, and date than it is for singles in other parts of the country? Or are you living in a single haven?
That's exactly what Wallethub, the credit advice site, looked at in a recent study. They looked at 180 U.S. cities, assessing them based off of 34 different factors to get a sense of how single-friendly they were — taking into consideration everything from the average cost of a date to the percentage of single people to salon costs and rent for a one-bedroom apartment.
The range around the country was huge — and even the number of single people varied massively. Detroit, at 73.77 percent single, has a huge proportion of singles — while in Fremont, California the number sits at as low as 37.71 percent.
What dating looks like (and costs) also varied. In Garden Grove, California the average restaurant cost was only $12.78, which is a whopping 9.4 than the $120 a restaurant will cost you in Dover, Delaware. Of course, you can do your best do date on the cheap. "Dinner dates don't always have to be at pricey restaurants," Karenna Alexander, a dating coach and matchmaker based in NYC and Connecticut, tells Bustle. "Inexpensive restaurants that are trendy and hip can be just as satisfying and fun."
That being said, the costs can still add up — and it's one of the many difficult things about being single that you might come against, depending on where you live. So with all of these variations, where is a great to be single? Here's what the research found.