People Are Tweeting The BEST Responses To The Annoying "Why Are You Single?" Question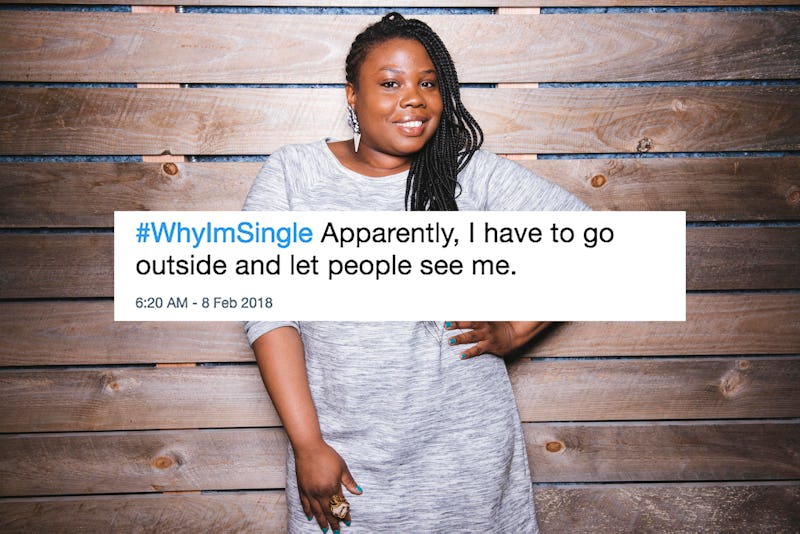 BDG Media, Inc.
It seems like any time you're not in a relationship, there's one super annoying question people just love to ask you: 'so why are you single?' Even when it's brought up casually or out of innocent curiosity, being asked why you're still single can be really frustrating. The question not-so-subtly implies that being in a relationship is the "norm," and you're outside that norm because something is wrong with you. The truth? No one is defined by their relationship status, and being single at any given time doesn't mean anything is wrong with you — besides, some people are just genuinely happier on their own.
Although 'why are you single?' is a question that usually comes with negative connotations, a recent trending topic on Twitter is proof that it can be liberating — and hilarious — to share some of the weird reasons why you're not in a relationship. As part of a segment for The Tonight Show, Jimmy Fallon asked fans on Twitter to share the funny or embarrassing reasons they're not in a relationship using the hashtag #WhyImSingle — and man, are they relatable.
Whether you're single by choice or by circumstance, here are 13 tweets that will remind you that even though you might not be in a relationship, you're far from alone.