The 8 Best Winter Gloves You Can Text In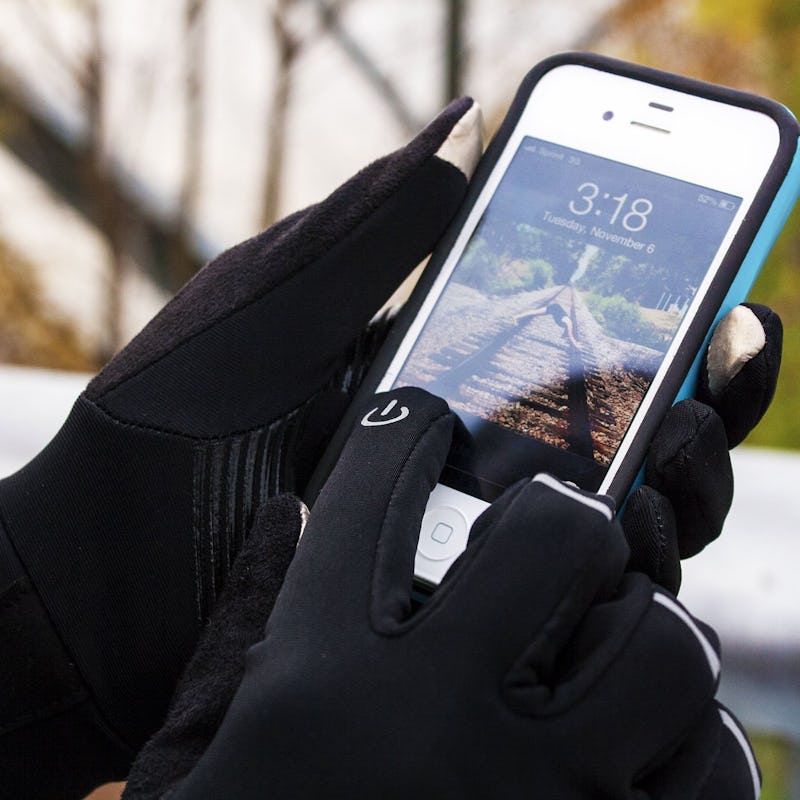 Amazon
As someone who grew up in Syracuse, NY, I consider myself pretty well-adjusted to the cold. (You would be, too, if you had to trick-or-treat in snow pants every few Halloweens.) That said, times have changed since I was a little kid who chose mittens over gloves because there wasn't a whole lot I needed my fingers for when it was snowing. These days, though, finding the perfect pair of winter gloves you can text in is a necessity if you want to avoid the annoying act of putting 'em on then taking them off over and over.
Lucky for those of us obsessed with social media, texting, and skipping to the next Spotify song, there are so many touchscreen gloves on the market these days. These range from lightweight options for sunny winter days to super warm gloves that protect your hands from even the harshest weather, yet still offer the mobility and freedom to let you text to your heart's desire.
Whether you're an avid snowboarder, skier, or hiker who wants to brave the slopes without worrying about their fingers, or someone who simply wants to keep their hands cozy during their morning commute, these are the best touchscreen gloves you can text in.