The 'Big Little Lies' Cast Says Season 2 Is Still Possible, With One Major Caveat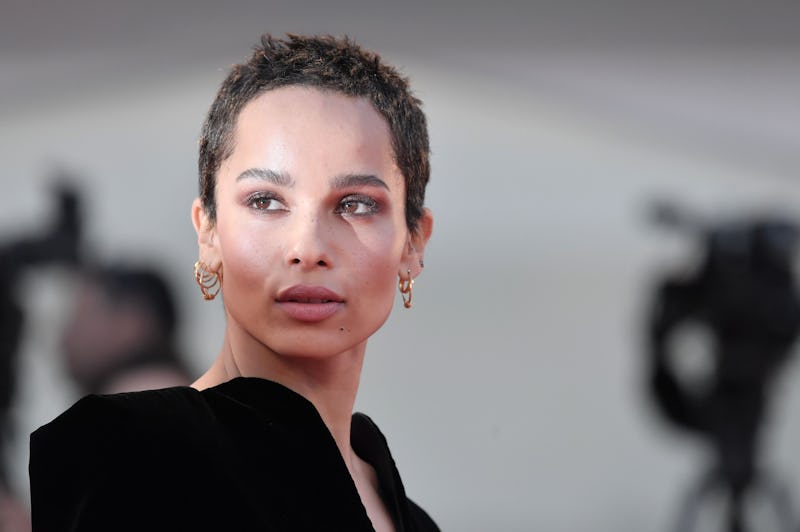 TIZIANA FABI/AFP/Getty Images
Big Little Lies was one of the biggest television hits of the year, so fans are clamoring for Season 2. Luckily, the cast — Shailene Woodley, Nicole Kidman, Zoe Kravitz, Laura Dern, and Reese Witherspoon — told the world that they're sort of clamoring for it, too. The Big Little Lies cast talked Season 2 on the 2017 Emmys red carpet, so can we make this happen, HBO gods?
Obviously, every interviewer on the red carpet was going to ask if the series, which chronicled the lives and lies of a group of women and their families on the California coast, would be extended, and the refrain from the cast was mostly the same — they'd love to do it, but they have to, you know, get a good story and a script and all of that.
Nicole Kidman, who played a battered woman named Celeste Wright, said, "We want to do it. We love these women. We're just trying to move pieces… it's complicated. We love that people want us to do it. I've said this before, but the power of television is extraordinary… We didn't think it would stretch this far."
Reese Witherspoon, who played queen bee Madeline Martha Mackenzie, added, "We have the best time [shooting], we're all really good friends! Thank you for wanting us back!" (Plenty of other stars want in, too.)
Zoë Kravitz, who played the mysterious Bonnie Carlson, echoed the same sentiments of her co-stars. "I think it would be great. I think if we could find a storyline that feels honest and feels like it's going to elevate what we've done, then we're all happy to do it," she said. "It's a precious thing. The first one came out so well and so we just want to be careful with what comes next. I want to do it, too, honestly! And just to be able to spend time with those ladies again would be amazing… It was like an acting class for me, watching these women work."
Shailene Woodley, who played new girl in town Jane Chapman, was the briefest but most direct about whether or not she'd be interested in Season 2 of Big Little Lies, saying, "Yeah, dude. Of course."
Sounds like everyone involved with the project wants to continue on with the show. Producer David E. Kelley told Entertainment Weekly shortly after the finale, "We don't know yet. We're kicking it around. If we feel that the material warrants it, we'll do it. Everybody's game for getting the band back together, but we want to make sure that we've got the music to justify it. That decision hasn't been made yet, and it'll be story-driven when it is."
Liane Moriarty, who wrote the source material for the show, apparently needs to get up and start writing again. "She's a great writer," said Kelley, "and she also writes excellent dialogue, so if she wanted to jump over to the screenwriting side of the fence, we'd welcome her."
For now, fans will just have to wait for the stars to finish up their other projects. Woodley is shooting a movie in which she plays a woman who gets stranded on a boat after a hurricane (she spoke about it on the red carpet); Witherspoon is planning a new show with Jennifer Aniston; the world just saw Laura Dern on the new Twin Peaks series; Kravitz starred in the film Rough Night earlier in 2017; and Kidman is filming the new Aquaman. In order to have a Big Little Lies Season 2, all of these seriously talented stars need to have a free schedule, so hopefully the stars will align in the coming year (fingers crossed), and Big Little Lies fans will get their wish of a Season 2.