These Will Be The Biggest Hair Trends Of 2018, According To The Experts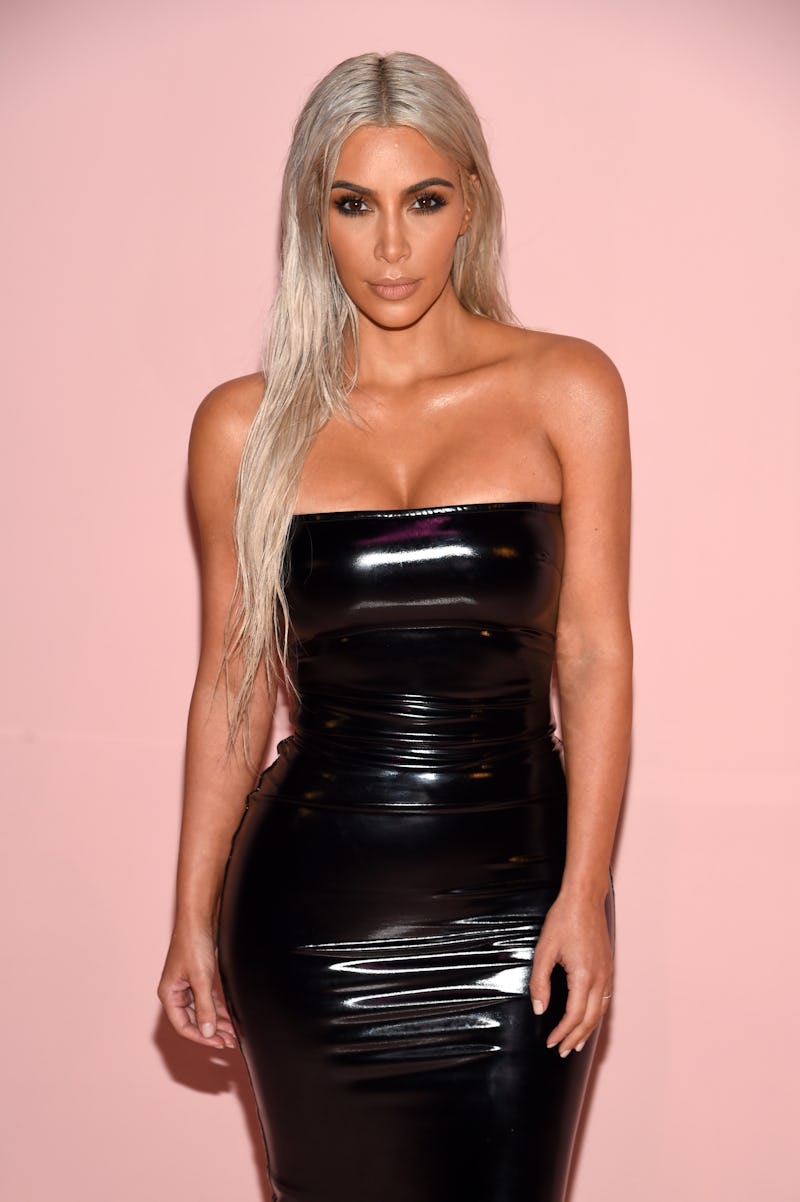 Dimitrios Kambouris/Getty Images Entertainment/Getty Images
New year, new 'do. It's time to forget every terrifyingly terrific hair trend of last year, because a brand new wave is coming — literally. According to celebrity hairstylist Laurie Heaps, the biggest hair trends of 2018 will include everything from throwback styles to brand new ways do your 'do. After all, hair history repeats itself — and it's about that time.
This past year has brought some incredible hair trends. There's been conventional celebrity favorites like the extra long locks of Kim Kardashian and Beyoncé. Of course, there's also been the over-the-top trends like rainbow roots and seasonal trends like Christmas tree hair. Yes, that was a real thing.
Thankfully, history is here to save us with some throwback styles. Celebrity hairstylist Laurie Heaps shared her predictions of what hair trends will be big in 2018, and you're going to love them. The hair artist behind Rowan Blanchard and Danielle Fishel says that the blunt '90s bob, '80s rocker waves, and the wet look.
Sound familiar? That's because you've likely seen all of these trends before. According to Heaps, these trends from history will take off faster than every this year. Actually, she's already created the looks on her clients to ring in the new year. So it looks like her predictions are coming true.
Although cutting you hair for the new year is considered to be bad luck by some, celebrities seem to think that it's the thing to do. Vanessa Hudgens chopped her hair into a blunt '90s bob to ring in the new year. Kim Kardashian even went back to black locks for 2018. If you're looking for some inspiration, here are Heaps' recommendations.
1. Blunt '90s Bob
This might be a throwback look, but it looks fresher than ever. People are trading in their super long locks to chop it all off. Need proof? Rowan Blanchard already got her locks chopped by Heaps, and looks absolutely incredible.
According to Heaps, "the basic foundation is a one length bob, no layering. This type of cut makes your hair look not only thicker but healthier."
She's not the only celeb who's chopped it all off, either. Whitney Port was the first celeb to make the drastic hair cut before the new year. Port's The Hills co-star Lauren Conrad has been constantly going shorter for a few years now, too.
2. '80s Rocker Waves
While it's no surprise that the '90s are having a moment, this one might surprise you. According to the hair stylist, tight, '80s curls are making a comeback. Khloe Kardashian even rocked the look for her New Year's Eve celebrations this year, so get your curling irons ready.
Heaps has a few tips for how to achieve the look too. "For a tighter wave like this, reach for BioSilk's Titanium 3/4" Spring Curling Iron. This smaller barrel brings the wave to present day, no perms needed...To style, spray a heat protectant like White Sands Liquid Texture Medium Styling Spray from roots to tips and brush through. This heat guard and setting spray will lock polished curls in until your next shampoo."
3. The Wet Look
This one should come as no surprise. Kim Kardashian has rocking the wet look since the 2016 VMAs, and now it's time for it to take off with the rest of the world. It turns out it's easier to get than you might think.
According to Heaps, "this hairstyle combines a slight wave while slicking back all hair framing the face. Set your hair in large braids overnight or encourage any natural waves by using curl enhancing creams or mousses. To complete, evenly distribute a shine enhancing styling gel like White Sands Gel-Us to the front using a comb to push hair back and produce this 'wet' appearance."
There's no better time start a new hair trend than the new year. With all this celebrity inspiration, you should have a lot to talk about at your next salon appointment.