All The Dates For The UK's Biggest Christmas Lights & When They're Switched On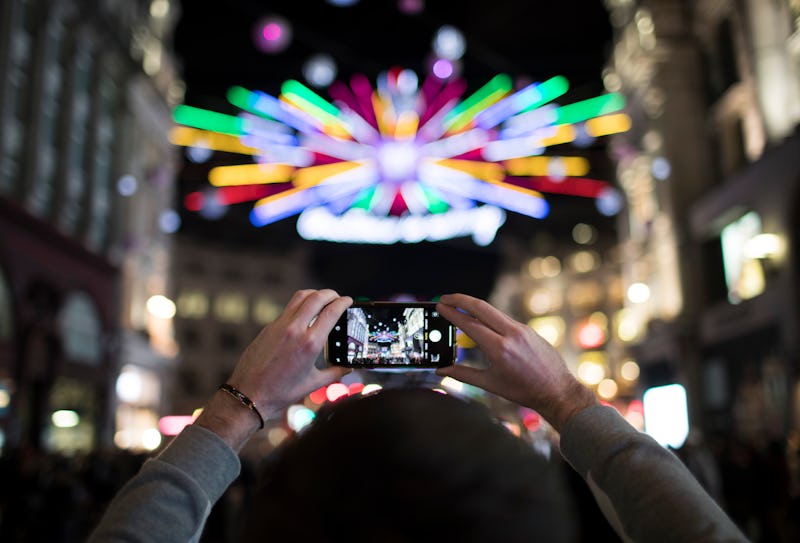 John Phillips/Getty Images Entertainment/Getty Images
When it comes to festive social plans, our calendars can get a little wild. While October and November pass by at a normal pace, once Dec. 1 hits, work suddenly ramps up and your social calendar triples. So, if you want to get all the important stuff schedule it, it requires a little bit of thinking about careful preparation. With that in mind, here are the dates for the biggest UK Christmas light displays, because nothing quite marks the start of the Christmas season like getting dressed up in something cosy, grabbing some mulled wine, and watching the streets in your city sparkle with twinkly Christmas lights.
Whether you're based in the north, south, east, or west, there's no excuse for missing light displays and Christmas markets this year, because they're literally everywhere. Here in the UK, Christmas lights go up in almost every major city, and often they are turned on by some sort of local celeb. Yes, OK, I know it's terrifying to think that 2019 is nearly be over, but at least you've got mulled wine and twinkly lights to get you through this difficult time.
Below are ten of the biggest UK Christmas light displays you can visit in 2019.