The Clooney Twins Are Giving People A Break From The Crazy World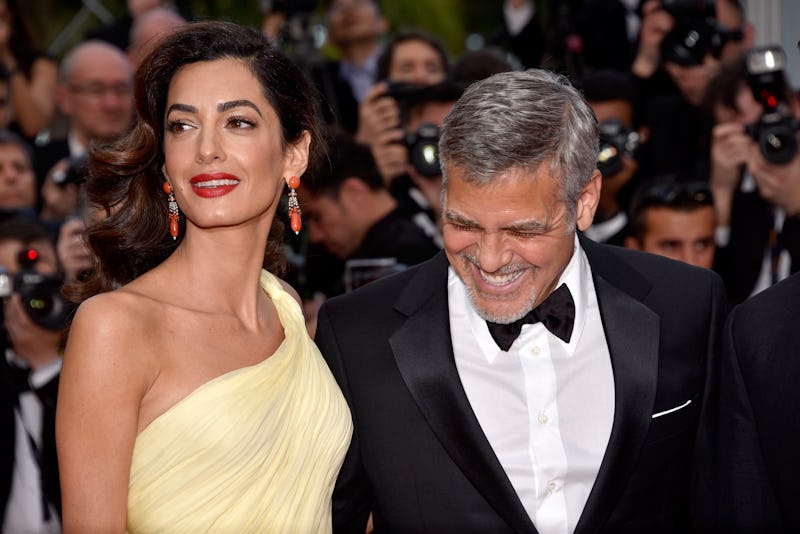 Clemens Bilan/Getty Images Entertainment/Getty Images
In a hilarious and lighthearted statement released Tuesday, it was announced that Amal and George Clooney are now parents to twins named Ella and Alexander. Of course, people are freaking out with excitement on social media. Who isn't? As many are expressing on Twitter, the birth of George and Amal's twins is exactly the type of news people need now more than ever.
There's no doubt that ever since the results of the 2016 U.S. presidential election were announced last November, the nation has been on a non-stop roller coaster of emotions. It's a roller coaster that is going to continue for the next four years, so it makes sense that people are going to bask in happy news. You know, even if that news is about a celebrity couple welcoming a baby or babies.
What's more beautiful than the birth of a child? It's a miracle and one that is able to put a smile on peoples' faces. Not to mention, it's a wonderful way to momentarily forget about the world's madness. That's exactly what's happening now that Amal and George are officially parents.
No pressure, George and Amal, but based on the following Twitter reactions, Ella and Alexander have a lot of work ahead of them to continue to keep people smiling. Seeing as they are Clooneys, I have a feeling that won't be an issue.
The World Really Needs This
It's about time, right?
This Gif Sums Up The Happiness
The rejoicing can be heard all across Twitter.
Just Forget About The Bad For A Few
Just put all of the darkness to the back of your mind.
That Took Long Enough
It actually is pretty important news.
The Twins Are Basically Heroes
Ella and Alexander, you're already heroes and you don't even know it.
The Good News Was Needed
It's a relief, really.
They'll Probably Save The Planet
Just like their parents.
Who Rules The World?
Yes, girls, but also the Clooney twins.
Great Way To Clear Your Mind
Thank you, Clooney family.
The Excitement Is Very Real
It's nothing to be ashamed of.
You might think it's ridiculous that people are gushing over Amal and George's thrilling baby news, but, hey, they're going to take happiness wherever and whenever they can get it.