'Black Mirror' Season 4 Is Almost Here & The New Trailer Will Make You Even More On Edge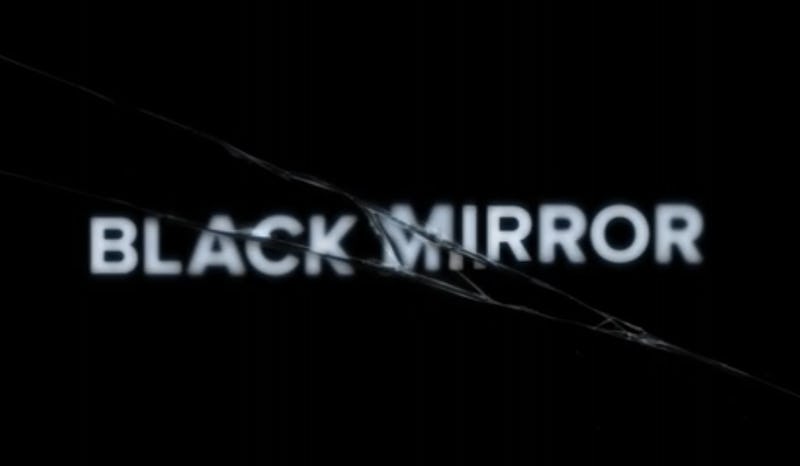 Netflix
You've been kind and patient all year, and now Netflix is ready to reward you: There's an official release date for Black Mirror Season 4. It's not quite in time for Christmas or Hanukkah, so Netflix will have to find some other present to get you for those special occasions. (Maybe by bringing back 30 Rock? Just a suggestion.) But never fear, because brand-new, piping hot doses of weirdness will be heading your way before the clock strikes midnight on the New Year, and that isn't long to wait at all. And in the meantime, there's a new Black Mirror trailer to tide fans over.
The streaming platform announced on Wednesday that Season 4 of Black Mirror will premiere on Dec. 29 with six new episodes. That's only weeks away, which is hardly a wait at all. But patient fans have been anxiously awaiting Season 4 for over a year now, ever since Season 3's October 2016 release, so let's dive into what we know so far. Not only has a full-season trailer been released, but many episodes have been given individual trailers as well. So we know the titles and some brief descriptions for each of the six new offerings, which cover a vast range of eerie technological musings, and the speculation can begin.
It's a lot to take in, but don't worry, it's a lot more clear once you break it down into episodes. And you don't even need to install some sort of brain chip to follow along. Here's what we know about the episodes so far, in the order that IMDb believes they fall in.
1. "Arkangel"
The second episode of the season stars Mad Men's Rosemarie DeWitt as a woman who nearly loses her daughter. The young girl is returned safely, but the fear spurs her mother into what looks like an experiment designed to prevent something similar from happening again. We see a needle being pulled out of her head and a bizarre reaction from neighborhood dogs, presumably following the procedure, and the ominous episode tagline is "Mother will protect you."
2. "U.S.S. Callister"
Perhaps the most counterintuitive of the Season 4 offerings, "U.S.S. Callister" is being billed as a full-length Star Trek parody. Much like the classic show, the tagline is, "Dare to go where no one has gone before." But the episode seems to have a dash of Westworld in it as well, with outsiders being inserted into set storylines; we see How I Met Your Mother's Cristin Milioti looking and acting very out of place compared with her costar Jesse Plemons (Black Mass), who plays Captain Daily. The two shows even have an overlapping cast member in Jimmi Simpson, who played William in Westworld.
3. "Crocodile"
The trailer begins with footage from "Crocodile," the first episode in the series, which stars Bloodline's Andrea Riseborough — spotted delivering a speech to herself in a mirror and downing a glass of wine in the series trailer — as well Outlander's Andrew Gower, and relative newcomer Kiran Sonia Sawar. The tagline is "Memories can be subjective," and apparently so can trailers. The episode-specific trailer focuses much more on Sawar's character than Riseboroughs, and centers around a device that can read the memories of interview subjects.
4. "Hang The DJ"
If you like the element in The Good Place of being paired up with your supposed soulmate, then Season 4, Episode 4 might be for you. "Hang the DJ" jumps feet first into the dating world, with a piece of technology that appears to predict the length of two people's relationship as they embark upon it. In this case, the main people we expect to follow are Broadchurch's Georgina Campbell, Joe Cole from Peaky Blinders, and George Blagden, who plays Louis XIV on the TV series Versailles. And true to Black Mirror form, things aren't expected to go particularly well, as highlighted by the phrase, "Everything happens for a reason," which is repeated in the background.
5. "Metalhead"
Any of the black-and-white footage from the series trailer is from this episode, "Metalhead," which somehow hinges on the discovery of a dog — or a "dog," not clear exactly what that means — in a warehouse by The Theory of Everything's Maxine Peake. Her two companions are somehow injured, and the episode follows her as she flees across the apocalyptic Scottish countryside. At some point, a weighted sleeping bag containing god knows what gets thrown off a cliff. Definitely the episode we know the least about, and made all the creepier with the choice to go B&W.
6. "Black Museum"
And finally, we have an isolated "criminological artifact" museum run by Rolo Haynes (Douglas Hodge, familiar from Penny Dreadful and The Night Manager). He boasts that "if it did something bad, chances are it's in here," and BuzzFeed noticed that some of the artifacts are familiar from previous episodes. *Shudder* The museum seems to be designed to inflict on its visitors something they can't inflict on themselves — terror.
So that's a lot to grapple with, but you have a few weeks to do it in, before everything is released. Savor these last few moments of normality, because the screen of reality is about to get cracked again starting on Dec. 29.