Author Robert James Waller Has Died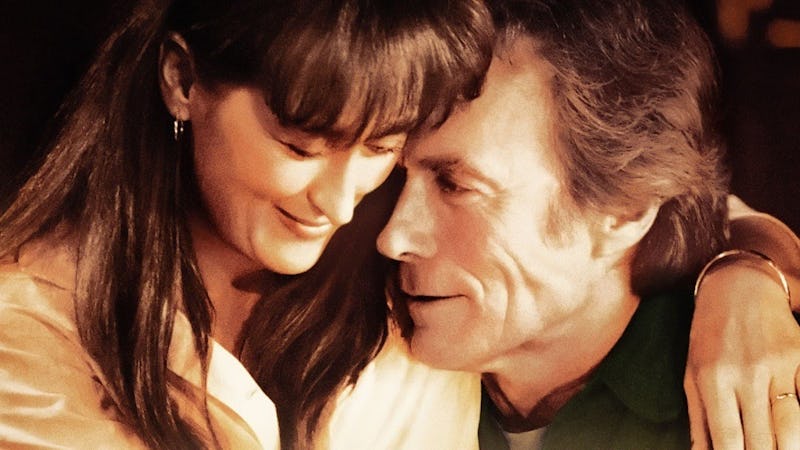 Warner Bros.
Today is a sad day for book nerds, as 2017 has claimed another famous writer. The Bridges of Madison County author Robert James Waller passed away in his Fredericksburg, Texas home on Friday "from complications of pneumonia and multiple myeloma." He was 77 years old.
Waller was the author of more than a dozen books, but he remained relatively unknown until the 1992 publication of The Bridges of Madison County, his fourth book and first novel. Written in just 11 days, Bridges tells the story of an Italian war bride, married to an Iowa farmer, who embarks on a 4-day romance with a visiting photographer from National Geographic. Waller became an overnight millionaire, and completely changed his life in the novel's aftermath. From The Hollywood Reporter:
After the novel's success, Waller left Iowa, where he had grown up, and moved to a ranch in Alpine, Texas, 50 miles from the nearest town. He also divorced his wife of 36 years, with whom he had a daughter, Rachel Waller, and found a new partner in Linda Bow, who worked on the ranches as a landscaper.
Bridges was a runaway success that put Madison County, Iowa — and its covered bridges — on the map. In 1995, the novel was adapted into a film starring Clint Eastwood and Meryl Streep. A Broadway musical based on Waller's novel premiered in 2014.
Waller's last book, The Summer Nights Never End ... Until They Do, was published in 2012.