'Call The Midwife' Season 6 Is Coming This Spring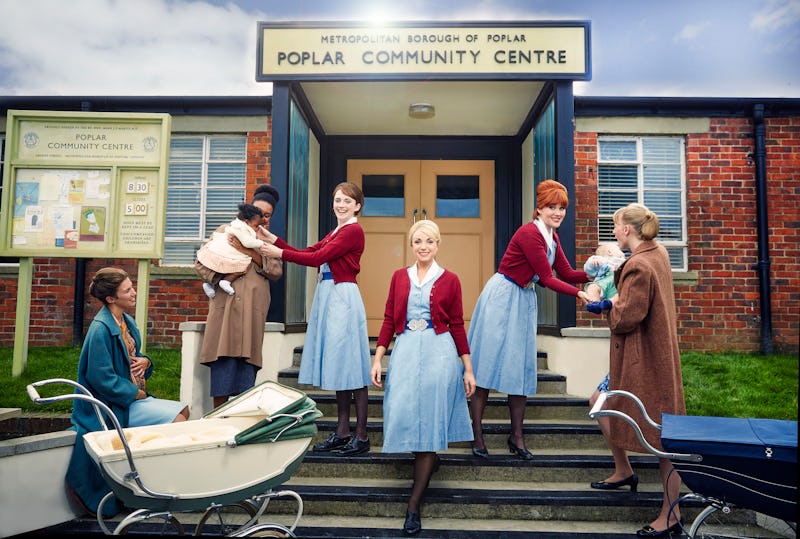 Neal Street Productions 2016
Hallelujah, the ladies of Nonnatus House are coming back for a sixth season on PBS relatively soon. PBS announced in a press release that Call The Midwife Season 6 will premiere on April 2, 2017 as part of the Masterpiece Sunday lineup at 8 p.m. ET. Fans are excited that the show will go on, as the march of time and revolving door of cast members has made season finales feel like precarious ends. But, April is still pretty far away, so fans will need something else to watch until Call The Midwife returns.
The sixth season will run on PBS from April 2 to May 21, 2017. Season 6 will pick up in 1962, and as usual on this socially conscious show, times are changing. The setting may not sound like a recipe for a feminist TV show, but Call The Midwife is an intelligent drama that looks at women's health and sisterhood. The series will continue to tell the stories of women, families, disabilities, disease, and prejudice in Season 6.
As excited as fans are to see what Season 6 has in store, we're also jonesing for more Call The Midwife episodes, like right now. So how can we get our Call The Midwife fix while waiting for more episodes? Here's where you can watch your favorite Call The Midwife stars while you wait for Season 6 to hit PBS.