The Cast Of 'Westworld' At The 2017 SAGs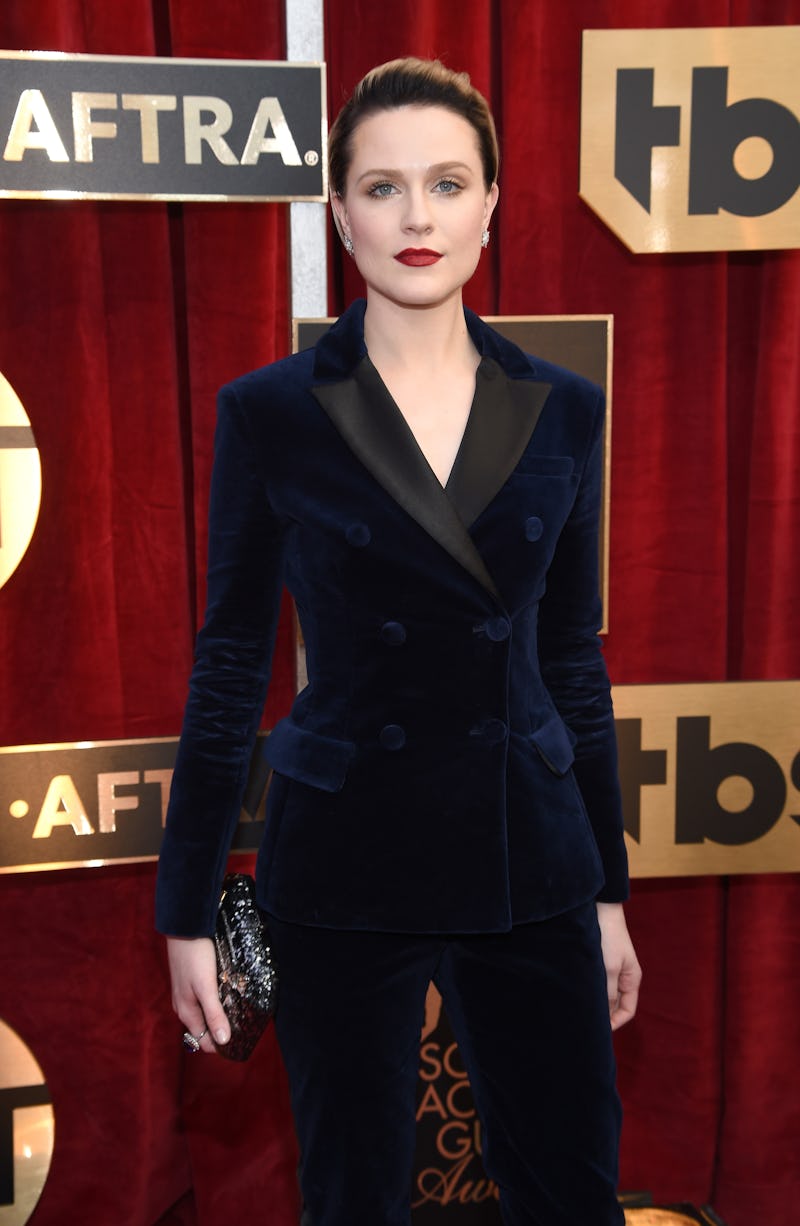 Dimitrios Kambouris/Getty Images Entertainment/Getty Images
Westworld star Evan Rachel Wood knocked it out of the part with her black pantsuit at the 2017 Golden Globes. Actually, the unforgettable Altuzarra ensemble was her take on a tuxedo and it was gorgeous. She later told Refinery 29 that she planned to rock pantsuits through awards season. Yas queen! Of course I was ERW-watching at the 2017 SAG Awards, based on her most recent awards show outfit and her declaration that pants would be her go-to. I was also interested in her castmates, since the show features a lot of equally stylish A-listers. Let's rundown what the Westworld crew rocked at the 2017 SAGs, since all of the stars of the show were decked out fabulously.
Yes, Wood wore another Altuzarra pantsuit, this time opting for royal blue velvet. Her jacket was double breasted, while her trousers were cropped. It was quite the glam take on capri-length. ERW made good on her promise to stick with pantsuits while taking part in a Hollywood tradition of prize-giving ceremonies and she did so fearlessly and fabulously.
She added another dose of drama to her outfit with sky high black heels and rich, red lips. Her matte mouth was even more mesmerizing, since she wore her hair slicked back.
Dayum! ERW ownes pantsuits like no other. Her castmates were also head-turners.
Thandie Newton wore a strapless gown with an unusual collar x necklace x sleeve hybrid element that I am not entirely sure I can find a word for other than "Wow." The sparkly dress also had a sprinkling of birds and seemed to tell a story at the hem.
James Marsden looked dashing in a tux with a blue jacket and effortlessly glorious bedhead.