The Celeb Cameos In The New Star Wars Movie Might Actually Blow Your Mind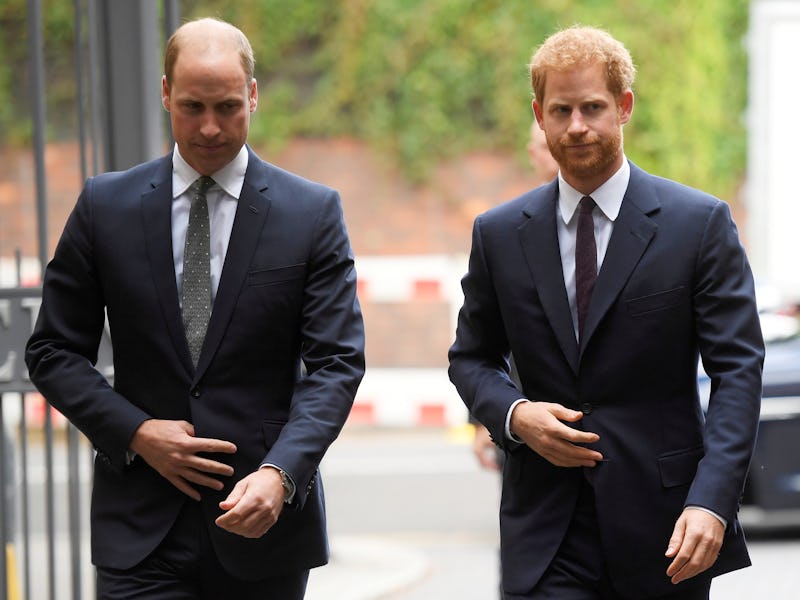 WPA Pool/Getty Images Entertainment/Getty Images
Spoilers ahead for Star Wars: The Last Jedi. One of the best things about the Star Wars franchise is that pretty much everyone is a fan. Sure, some of us are way more into the mythology and character details than others (we all know those people who show up at the theater being like, "wait, are Luke and Leia related?", but by and large, it tends to feel like the whole world gets excited about the series whenever a new film is released. And it's not just us regular folks — plenty of famous people are fans of Star Wars, as shown by the high number of celeb cameos in The Last Jedi.
It's no surprise that there'd be a good amount of famous folks choosing to take part in a new Star Wars movie. After all, if you had the fame and power to get yourself a role in an installment of a beloved, blockbuster franchise, wouldn't you? It's why stars like Ed Sheeran showed up on Game of Thrones, or why Miley Cyrus decided to appear in Guardians of the Galaxy Vol. 2. And it's clearly why so many celebs are featured in Star Wars: The Last Jedi, even though their roles are pretty miniscule (some are practically impossible to spot). They're not in it for the acting cred — they just want to take part in something they love, and for that, who can blame them?
Here are all the celeb cameos in The Last Jedi you might've missed.
Prince Harry & Prince William
Yes, really — England's beloved princes are actually in The Last Jedi. The cameos are no secret, as it was revealed back in 2016 that Harry and William visited the Star Wars set and dressed up as Stormtroopers for a scene. But good luck spotting them — Stormtroopers without speaking parts tend to all blend together.
Justin Theroux
The former star of The Leftovers has a quick but memorable cameo in The Last Jedi, playing a codebreaker that Finn and Rose are trying to track down in a casino. It's a very random appearance, but hey, why not?
Joseph Gordon-Levitt
If you see Gordon-Levitt's name in the movie's credits and go, "huh?!", you're not alone. The actor's face isn't seen during The Last Jedi — it's his voice. At a press event for the film in September, director Rian Johnson revealed that his "very good friend" Gordon-Levitt, who starred in his previous movie Looper, provides the voice for an alien in the new Star Wars installment. "It's a very brief little thing, but it's fun, and if you watch the movie, maybe you'll be able to hear and pick out Joe's voice in the movie," Johnson said, according to SlashFilm.
Gareth Edwards
None other than director of the previous Star Wars film, Rogue One, has a cameo in The Last Jedi, Johnson confirmed at the same September press event.
Edgar Wright
Also confirmed by Johnson at the event? That Baby Driver director Edgar Wright has a brief appearance, as well. If only we knew who he played.
Gary Barlow
British singer Barlow has a minor role in The Last Jedi, but all that's known is what it isn't — the musician told the BBC, "I'm not a stormtrooper but I am in it."
Tom Hardy
In August, star John Boyega revealed that Hardy has a cameo in the movie, presumably as a Stormtrooper.
Joe Cornish
At that press event, Johnson shared the news that Cornish, the director of Attack the Block (aka the movie that put Boyega on the map before The Force Awakens) is featured, as well.
Ellie Goulding
The singer tweeted on Dec. 13 that she had a "really awesome experience" filming a scene for The Last Jedi, but was unsure if she made the final cut.
If you missed most of these cameos, don't fret — so did everyone else. But that's what re-watches are for!