Rob Riggle Is Uniting All Football Fans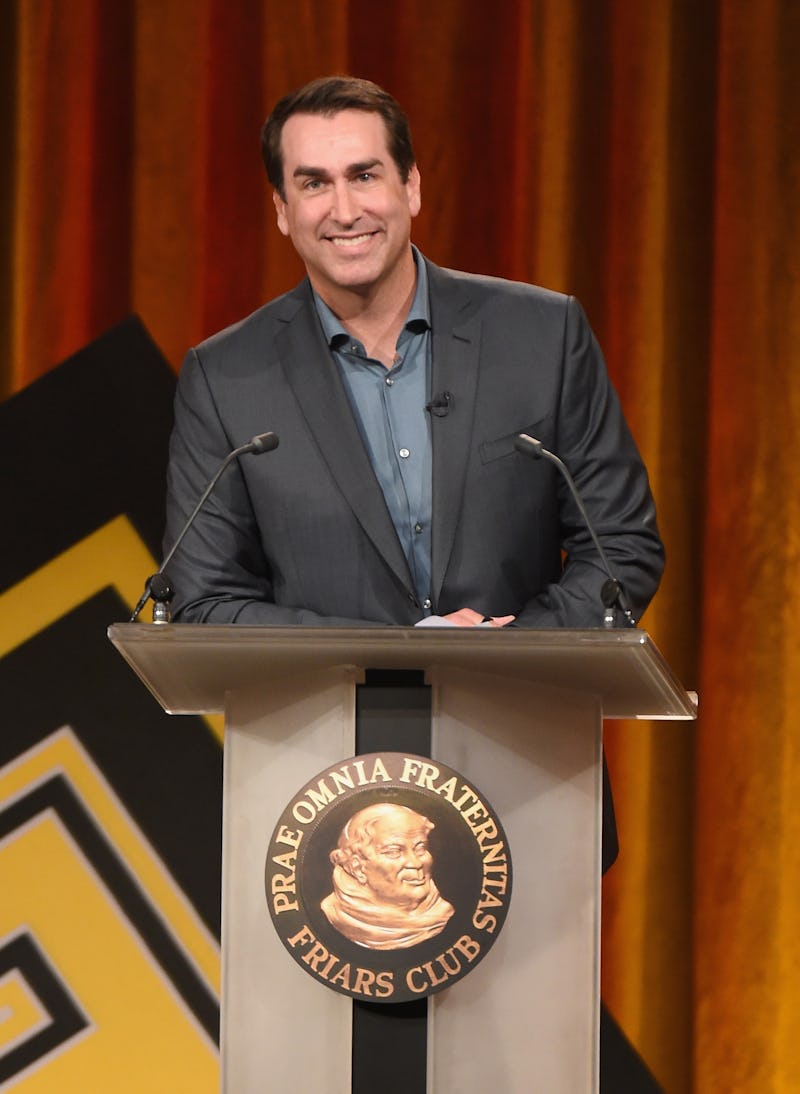 Michael Buckner/Getty Images Entertainment/Getty Images
Only two teams ultimately make it to the Super Bowl, but fans tune in no matter who they support during the regular season. In that spirit, Rob Riggle celebrated the Super Bowl with celebrities singing a parody of Garth Brooks' "I Got Friends In Low Places." Starting with Riggle himself, the leader of this particular pact was quickly joined by Breaking Bad and The Path's Aaron Paul, then former Chicago Bears linebacker Brian Urlacher. After that was Dr. Ken and Community star Ken Jeong, repping the Raiders, and The League actor Paul Sheer decked in Rams gear.
After that, I started seeing double — which is because Terry Crews appeared twice in the same scene, representing two different NFL teams. Weird Al Yankovic, Malin Akerman, and Kristen Bell were up next. The latter was particularly sparkly, which is how I like to show up to most sporting events as well.
Next, DJ Khaled. Honestly, I was surprised to see some of the comedic actors in this video, but I guess the thing that comedians and Khaled have in common is that they're generally game for anything. Finally, taking the position of a Patriots' fan (despite the whole concept of the video being about fans of the "lowly teams" on Super Bowl Sunday) to close the song out.
I like the idea that the Super Bowl should be more about togetherness than competition. This silly song parody, with its diverse group of celebrity guests, more than proves it.