Netflix's New Comedy Series Features 13 Female Comics From All Over The World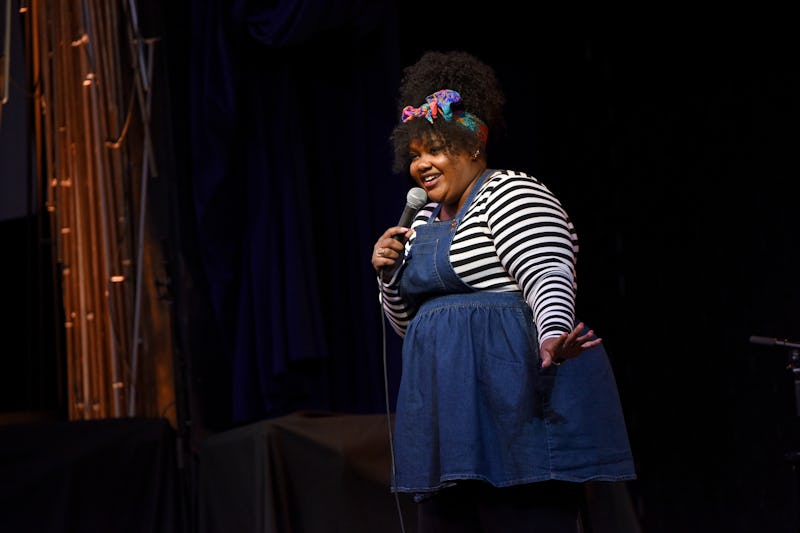 Bryan Bedder/Getty Images Entertainment/Getty Images
Comedy fans will start their New Year off right with Netflix's Comedians of the World. Featuring 47 half-hour sets of comedy, the cast of Comedians of the World will provide you with nearly 24 hours of stand-up to watch when it drops on Jan. 1. As the name suggests, the comedians featured are diverse since they represent 13 different regions of the world. And Netflix strove to make this historical program even more inclusive by representing at least one female comedian from each of those regions.
This global streaming event features comedians from Australia and New Zealand, Brazil, Canada, France, Germany, India, Mexico, the Middle East, the Netherlands, Québec, South Africa, the U.K., and the good old U.S. of A. American audiences may already be familiar with the four comedians from the U.S. — Neal Brennan, Nicole Byer, Chris D'Elia, and Nick Swardson. But many of the other comedians will be new to viewers, which is the whole point. Helping to expand your comedic horizons, the show will be in eight different languages, so you'll get to see how comedy literally translates depending on the language and culture. Not a bad way to spend the first day of the New Year.
The whole endeavor is pretty impressive and one of the reasons is because of Netflix's focus on featuring female comics. As any person who watches The Marvelous Mrs. Maisel knows, the stand-up comedy world has traditionally been dominated by men. But the women in Comedians of the World are proof that comedy knows no gender. Here are just some of the female comedians you'll get to see perform for this global event.