This Is The Creepiest Thing About You, According To Your Myers-Briggs Type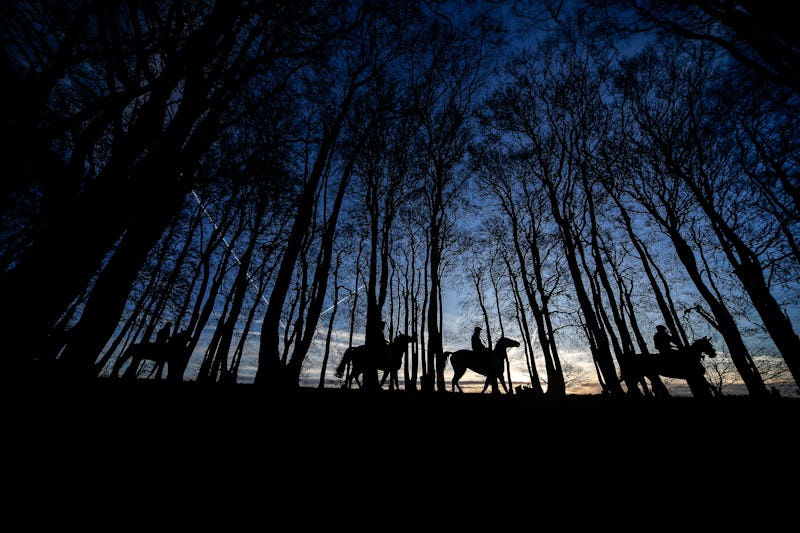 Alan Crowhurst/Getty Images Sport/Getty Images
When all is said and done, the internet has two main purposes: cat videos and personality quizzes. Who among us can honestly say they haven't stayed up till the wee hours to find out what they should eat for breakfast based on their favorite Kardashian? If that sounds like a grand ole time, you'll be excited to know that today, you can discover the creepiest thing about you based on your Myers-Briggs type. What you do with that information is up to you.
For the uninitiated, the Myers-Briggs personality test was created by the mother-daughter duo Katherine Cook Briggs and Isabel Myers in the 20th century. According to the Myers Briggs Foundation, Briggs was intent from a young age on helping people unlock their own potential. Differences in personality interested her in particular. After she and Myers came across the famed psychologist Carl Jung's theories of personality types, which proposes that people are inherently different in the way they see the world, they developed a questionnaire to classify people based on their Jungian preferences. The result was the Myers-Briggs personality assessment, which categorizes people into one of 16 possible personality types. Each type is based on four dichotomies: introversion or extroversion; sensing or intuition; thinking or feeling; and judging or perceiving.
The official Myers-Briggs test is available to take online, if you haven't yet. Once you know your type, read on to find out what makes people edge away from you at parties.