If You're Loving 'The Cry', Here's Why The Ending Will Have You In Floods Of Tears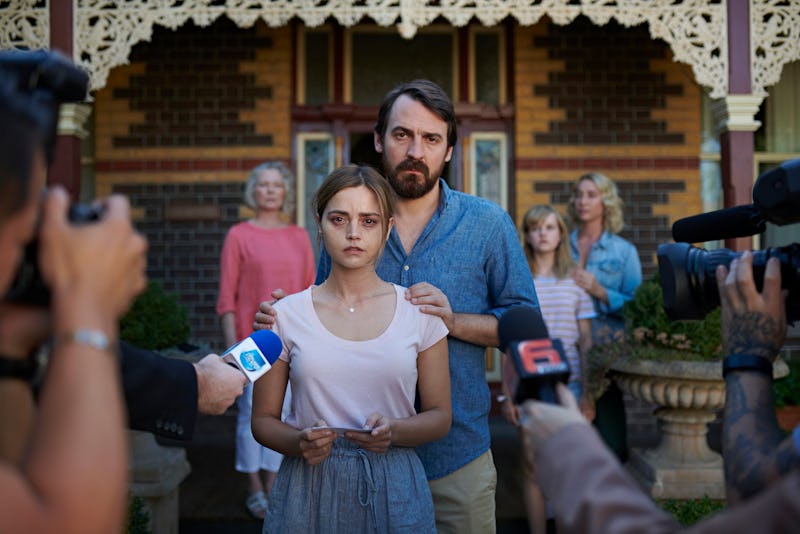 BBC Pictures
Twitter has been a mess of conspiracy theories ever since The Cry started airing on BBC. The new mystery series is totally engrossing and heartbreaking all at the same time. It revolves around two parents, Alistair and Joanna, living through a waking nightmare: the sudden disappearance of their baby son Noah. It's based on the book of the same name by Helen Fitzgerald and so far it has followed its source material pretty closely. While I don't know if it's going to wrap up in the same way, here's what happened in the book ending of The Cry. for those who just can't wait for the TV series to unfold.
Small heads up: if you didn't figure it out already, this could potentially ruin the series for you. Turn back, ye who despise spoilers.
Now that it's just you and me, we can move onto what actually happens to Noah in the original Helen Fitzgerald novel. There's a few pretty convincing theories out there. One of the most popular is that Alistair's ex-wife Alexandra, who he's currently battling for custody of teen daughter Chloe, kidnapped Noah to deter them from taking her child away from her.
However, you'll have to give poor Alex a break, as even though I'm not her biggest fan, she's innocent. Or at least, she is in the books.
Sadly, Noah wasn't even kidnapped. He was actually dead the whole time, after his father Alistair gave the nine-week baby an overdose. It's hinted at in the novel, as airport security asked them to throw out some medicine at the airport and then advised them try to get a new dose of it once they arrived in Australia. As the story unravels and the authorities and media start to turn against him and wife Joanna, it's eventually revealed that the couple tried to disguise Noah's death as a kidnapping.
Yeah, so it's not a light-hearted happy ending. In all honesty if the show goes down the same route, I'm pretty sure audiences are going to be super divided on how it all plays out. When I found out how the book ended, I actually had to take a minute — it's just so bleak and heart wrenching.
The show is still in its early stages as the first episode has literally just aired on BBC One. (If you missed out, you can catch up on BBC iPlayer.) It's got a pretty stellar cast with Jenna Coleman, aka the star of ITV's Victoria, depicting Noah's mother Joanna and her post-natal depression with devastating honesty.
Her other half Alistair is played by Australian actor Ewen Leslie, who's starred in other films including Sleeping Beauty, The Railway Man and starred in a number of TV programmes.
If you're worried the BBC is going to drag the show out, don't. In fact, The Cry is only going to be four episodes long so there's only three weeks left of the nail-biting series. If having the book's ending spoiled for you hasn't curbed your urge to see the show through, you'll be able to see what happens next when episode two drops this Sunday on BBC One at 9pm.