The K-Beauty Section At CVS Just Got A Major Upgrade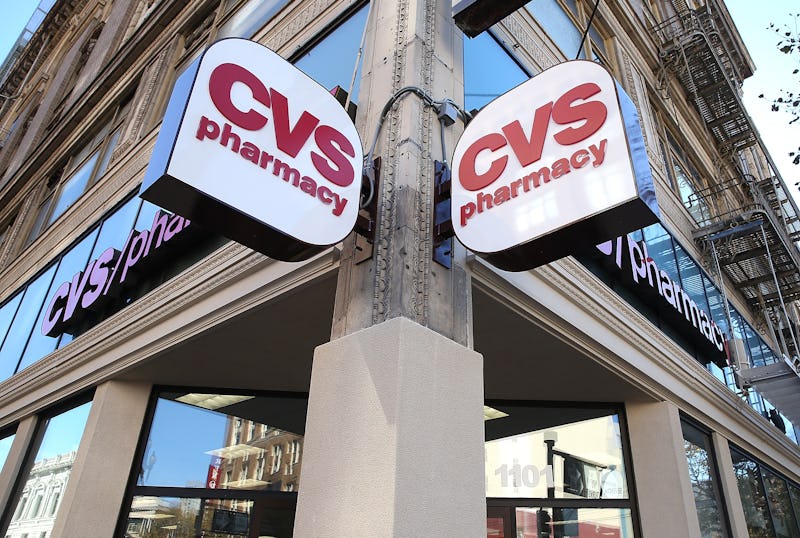 Justin Sullivan/Getty Images News/Getty Images
You may think that Sephora is the holy grail of beauty stores, but your local drugstore has probably been stepping up their skin care and makeup game. Whether it's quality foundation or the perfect moisturizer, drugstores have a lot to offer. Now, CVS's K-Beauty products have expanded, and it's the perfect time to head to your local store and scope it all out.
Earlier this year, CVS created an entire K-Beauty hub curated by Peach & Lily founder and licensed esthetician Alicia Yoon. The K-Beauty influencer chose specially curated items to add to the big box drug store's selection, which brought Korean skin care and makeup to a larger audience.
The K-Beauty hub at CVS is now getting even bigger upgrade. According to StyleCaster, CVS now hosts 60 K-Beauty products in over 900 stores nationwide. In even better news, according to Allure, you can also snag 30 percent off your K-beauty purchases until Dec. 6 using the code Save30!
What's available in CVS's K-Beauty Hub? It's basically skin are magic, and you need to head to your local store or the retailer's website ASAP.
Fans were already excited about CVS's K-Beauty offerings.
Now, there's even more to be excited about.
Clearly, K-Beauty fans are pleased.
If you love K-Beauty, shopping, and great pricing, the CVS expansion is the best news of the holiday season. Where should you start shopping, though? These 7 pieces from the collection are great for both newbies and veterans of K-beauty — and they are available at CVS right now.
1. Hydrating Sheet Mask
Peach Slices Hydrate Mask, $2, CVS
If you need a bit of a hydrating pick me up for your skin, a sheet mask is a great option. Plus, it's a K-Beauty staple.
2. Bubble Mask
JJ Young Pore Bubble Mask, $17, CVS
Another must try K-Beauty product? Bubble mask. These ultra-fun masks have gone super viral, and you should totally take advantage of CVS's K-Beauty section and snag one.
3. Foaming Cleanser
Holika Holika Aloe 99% Facial Cleansing Foam, $6, CVS
Another K-Beauty staple is a great foaming cleanser. They are totally mild, but a lot of fun.
4. Snail Cream
Elisha Coy Skin Repairing Snail Cream, $25, CVS
Snail cream is one of the greatest products offered by K-Beauty. Since you can grab it at your local drugstore, why not give it a try?
5. Eye Patches
Elisha Coy Hydrogel Eye Patch, $14, CVS
Who doesn't have pesky under eye bags? These snail patches are perfect for a relaxing night in to destress.
6. Brightening Serum
Ariul Berry Blast Brightening Serum, $17, CVS
Serums are another K-Beauty staple, and they're a must in your skin care routine. This CVS find is perfect for brightening your skin and preventing wrinkles.
7. Under Eye Stick
The Saem Iceland Hydrating Eye Stick, $9, CVS
Hide dark circles, de-puff your eyes, and conceal fine lines with this hydrating eye stick. Plus, hello to this ultra cute packaging. How could you resist it?
Clearly, CVS's K-Beauty section is no joke. And with the expansion on the horizon, it's the perfect time to try the skin care trend if you haven't already. Not only are the products now easy to shop both online and in-store, but considering that they're curated by the founder of one of the biggest names in K-Beauty, you know they're all incredible.
Now, it's just time to head to your local CVS and get to shopping. The best news: The expansion is just in time to snag some stocking stuffers. Happy Holidays!