Stephen King's Most Confusing Book Series Is Becoming A TV Series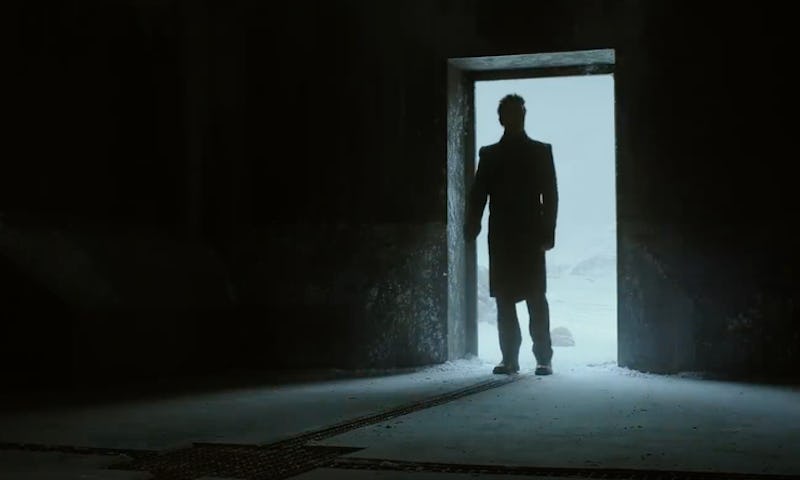 Sony Pictures Entertainment/YouTube
Stephen King fans should be excited about the latest news concerning Amazon's streaming platform. The Dark Tower TV series is finally in the works at Amazon.. The adaptation of Sai King's seven-book series joins a slew of other bookish titles, including The Lord of the Rings, The Wheel of Time, and Snow Crash.
The Dark Tower books follow Roland Deschain, the last gunslinger, as he travels across Mid-World in a bid to save the eponymous structure, which acts as the linchpin between all worlds. Always one step ahead of him is the Man in Black — A.K.A. Marten Broadcloak, A.K.A. Walter Padick, A.K.A. Walter o'Dim, A.K.A. Randall freakin' Flagg — who wants to take control of the Tower and rule over all creation as a tyrant. To aid in his quest, Roland assembles a group of allies, known as his ka-tet, trains them as gunslingers, and continues on his mission to save the Dark Tower.
Nikolaj Arcel's 2017 film adaptation of The Dark Tower didn't stick very closely to King's novels. Instead, the movie functioned as a sequel to the novels, one in which Roland has the Horn of Eld, an ancient artifact that was passed down through the gunslinger's family, and that he lost in the years before the books' narrative began. Arcel's version only included the first member of Roland's ka-tet, Jake, and left room for a sequel film in the end, in addition to the planned prequel series.
That Dark Tower TV series is finally happening at Amazon, plans for the show have changed quite a bit. Instead of tying directly into Arcel's film, the TV series will reboot Roland's story, and may follow the same narrative King laid out in his novels. King revealed the change-up during a September interview with Vulture, but did not seem confident that the series based on his Weird West epic would wind up on screen.
Although many outlets have been quick to blame The Dark Tower's revenue failure for this change, Box Office Mojo points out that movies under-performed across the board last summer, noting that The Dark Tower was "the third largest grossing August release." Stephen King, for the record, blames Sony Pictures' decision to make The Dark Tower into a PG-13 film.
Although The Dark Tower TV series' page on IMDB lists Idris Elba as rumored to reprise his role as Roland Deschain, the actor has previously stated that he would prefer to make a sequel film instead. Asked in December about the status of the reboot series, Elba told Screen Crush: "I don't know, actually, where it lies. I must figure this out, I don't know where it lies. I'm unfortunately the last to know at this point."
Amazon has not announced a release date for The Dark Tower at the time of this writing.