Here's How You Can Make A Difference By Seeing The 'Deadpool 2' PG-13 Re-Release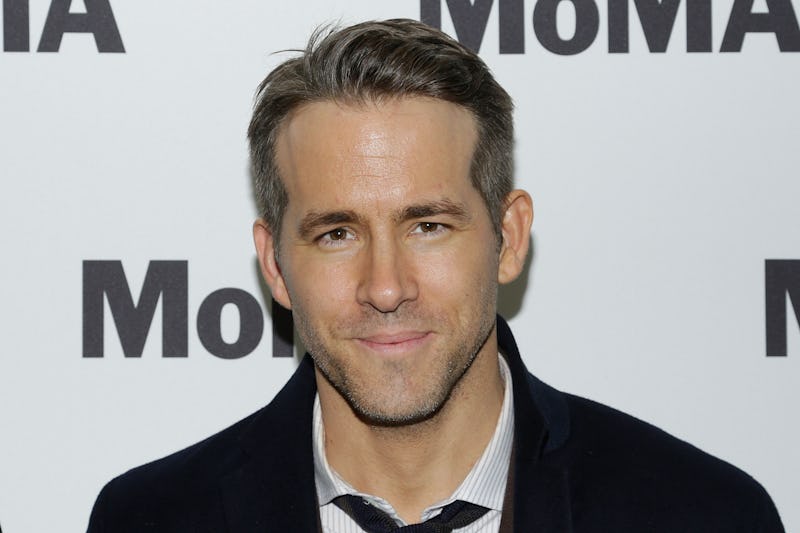 Lars Niki/Getty Images Entertainment/Getty Images
As if fans needed another reason to see Once Upon a Deadpool, here's one: Portions of the proceeds from Deadpool 2's PG-13 release will go to charity. Ryan Reynolds revealed to Deadline that the movie will donate $1 from every ticket sold to the F*ck Cancer campaign.
If you're reading this and thinking, Wait a minute, there's another Deadpool movie coming out?, let's back up for a second. Once Upon a Deadpool is a re-cut of the Marvel sequel. But it's rated PG-13, so it won't include all of the saltier remarks from Reynolds notoriously foul-mouthed character.
"Fox has been asking for a PG-13 basically since the start in 2006," Reynolds explained to Deadline. "I've said no since 2006. Now, this one time, I said 'Yes' on two conditions. First, a portion of the proceeds had to go to charity. Second, I wanted to kidnap Fred Savage. The second condition took some explaining…"
As for Reynolds' statements about the PG-13 version, fans will recall that before the first Deadpool movie was released, there weren't many R-rated superhero movies out there. And given the fact that Deadpool is known for his irreverent comedic style, it makes sense that Reynolds wanted to keep the movies R-rated, rather than censor the character. After all, where would Deadpool 2 be without the word "f*cksickle"?
But it looks like Fox's collaboration with F*ck Cancer is an agreement that will keep both the studio and Reynolds happy. It's not the first time he's used his role as Deadpool to work with F*ck Cancer, either. Back in April, Reynolds starred in a video that featured him in a pink version of the Deadpool suit, intended to raise cancer awareness and donations to the campaign.
And as for Reynolds' comments about Savage, the actor plays into Once Upon a Deadpool in a pretty funny way. The Deadpool 2 re-cut features Deadpool himself reading Savage a bedtime story, a callback to the Wonder Years star's role in The Princess Bride. According to Deadline, Reynolds and Savage spent just one day filming the new scenes for the movie.
If all of this sounds good to you — charity! Deadpool! Fred Savage! — it might be worth booking movie tickets ahead of time. Once Upon a Deadpool will only be in theaters from Dec. 12 to Dec. 24, according to Deadline. But, hey, nothing says the holiday season like a slightly less foul Deadpool movie, right?
Deadpool 2 was first released this past May, while the first Deadpool movie came out in 2016. The second movie focused on Wade's relationship with Russell, a troubled boy who was mistreated at an orphanage due to his mutant abilities. (The sequel also featured — spoiler alert — the death of Wade's girlfriend, Vanessa, though Wade was able to bring her back to life in the movie's mid-credits scene.)
While the movie included plenty of F-bombs, the story of a sort-of superhero helping a young person actually does make for a pretty good holiday-season story, if you think about it. And the charity connection makes this re-release even better.