'Dear White People' Has An April Premiere Date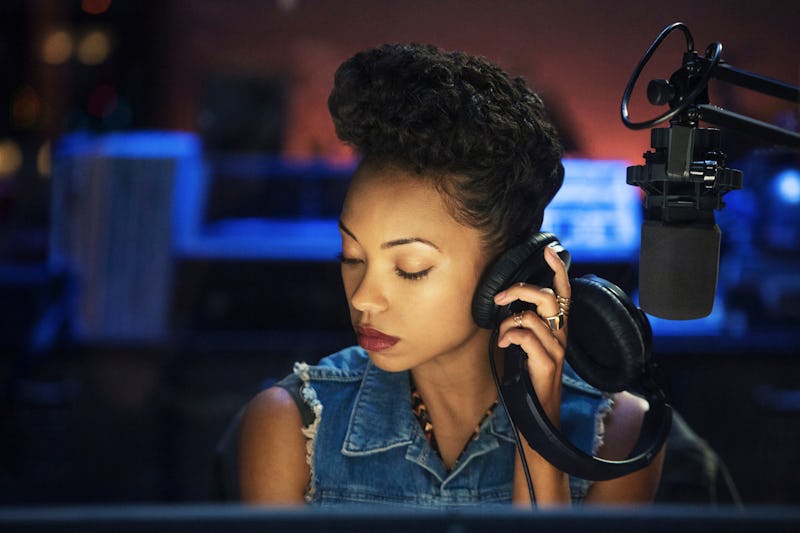 Netflix
If you didn't see the critically acclaimed indie movie Dear White People when it premiered in theaters, then Netflix has got you covered. A series adaptation of the film has been in the works at the streaming service, and now Netflix's Dear White People series premiere date has been set for April 28, 2017. As if that wasn't enough, we also have a trailer that proves that the show will have all of the same dry, racially-savvy humor and observations that made the original movie so great.
Though it boasted an ensemble cast with issues all their own, the main story of Dear White People followed biracial Winchester University student and activist Samantha White, who hosted a radio show called "Dear White People." On it, she called out the microaggressions that black students faced from white students every day with such hilariously absurd observations as, "Dear white people, the minimum requirement of black friends needed to not seem racist has just been raised to two. Sorry, but your weed man, Tyrone, does not count."
Other students the film followed were Lionel Higgins, a gay black man grappling with what he "should" like or "should" be interested as a gay man and as a black man, and Coco Conners, an aggressively assimilated black woman trying to leverage the rising racial tensions on campus into a TV career. Of course, everything comes to a head when the college's humor magazine Pastiche decides to throw a Halloween party with an "unleash your inner Negro theme." No, seriously. It goes about as well as you'd expect when the word blackface comes up.
The great thing about the movie was that Sam was shown repeatedly to be just as prejudiced as the people that she was calling out. Through her character, through Lionel, through Coco, and through the others that interacted with them, we got a multifaceted view of racial issues and personal biases, discovering that while there was certainly no one right way to approach and mitigate the damage of these biases, there were definitely many wrong ways.
The Netflix trailer highlights this by showing a cool, calm and collected Sam saying, "Dear white people, here's a list of acceptable Halloween costumes: pirate, slutty nurse, any of our first 43 presidents." As she speaks, the tagline reads, "America Needs A Voice Of Reason," which is a hilarious case of dramatic irony considering Sam just cited "slutty" nurse as an acceptable costume. What, she couldn't say sexy nurse?
In only a short amount of time, the series proves itself to be politically relevant, racially observant, and downright outrageous all at once. If you haven't already seen the movie, then you need to watch the series. It looks to be just what America needs right now.