The Definitive Ranking Of Lunchables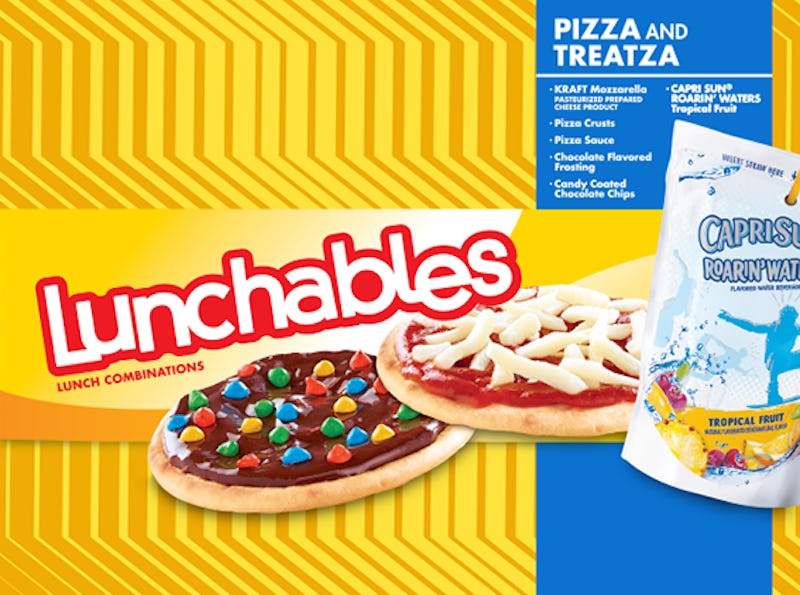 Lunchables
Regardless of your location on the space-time continuum, one fact will always remain true: School cafeterias are ruled by the kid with the coolest lunch. Back in the '90s, Lunchables were the trump card, winning out over even the most lovingly-packed sack lunches brought from home. But as you'll come to learn from the following definitive ranking of Lunchables, some combinations worked better than others. Many a child rejoiced at the sight of a yellow box filled with tiny, delicious pizzas to assemble at their leisure — but on the flip side, they could also wind up with some crackers and room-temperature bologna for lunch. It all depended on the whims of whoever did the grocery shopping.
In 2017, school lunches look entirely different from the stuff we plonked down on the cafeteria table 20 years ago. After Michelle Obama's campaign for healthier lunch programs during her time as First Lady, you're not likely to find as many kids chowing down on the same processed, delicious garbage that made up the traditional '90s lunch. It's for the best, but that doesn't mean we can't indulge in some good, old-fashioned nostalgia for the days of Dunkaroos, Fruit by the Foot, and of course, Lunchables.
And so, without further ado, I present to you the unofficial ranking of Lunchables. Enjoy.