Candidates One-Up Each Other On Abortion Rights & 8 Other Key Democratic Debate Moments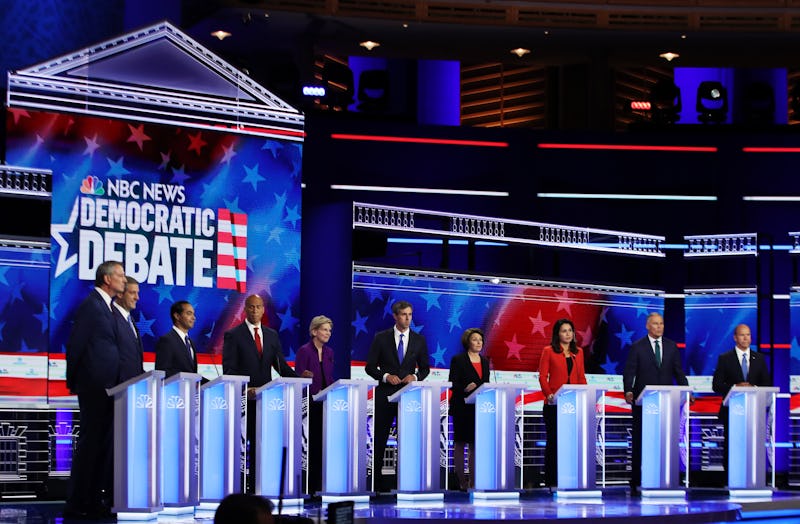 Joe Raedle/Getty Images News/Getty Images
On Wednesday night, 10 Democratic candidates took the stage in Miami, Florida to discuss issues ranging from immigration and climate change to Iran and the economy. Wednesday marked the first of two debates among the Democrats, and 20 of the 24 candidates qualified to participate in them. With so many Democrats running for president, it can be hard to keep track of where they stand on the issues, so here's a Democratic debate recap in cased you missed night one.
Wednesday night's debate was filled with a host of memorable moments, from various candidates answering questions in Spanish to an extensive discussion of women's rights and abortion. Candidates exchanged heated comments about immigration policy, laws protecting abortion access, and American involvement in Afghanistan, at times speaking over one another to make their arguments.
Debate moderators dedicated multiple questions to prominent issues like climate change, abortion, and immigration — and other issues that were much more controversial in 2015, like Medicare for All and more accessible higher education. In fact, four of the 10 candidates at Wednesday's debate argued that climate change is one of the biggest geopolitical threats facing the United States today. Below are nine of the most memorable moments from Wednesday night's debates.