The Unexpected Fall Beauty Trends Beauty Editors Think You Should Consider Wearing This Season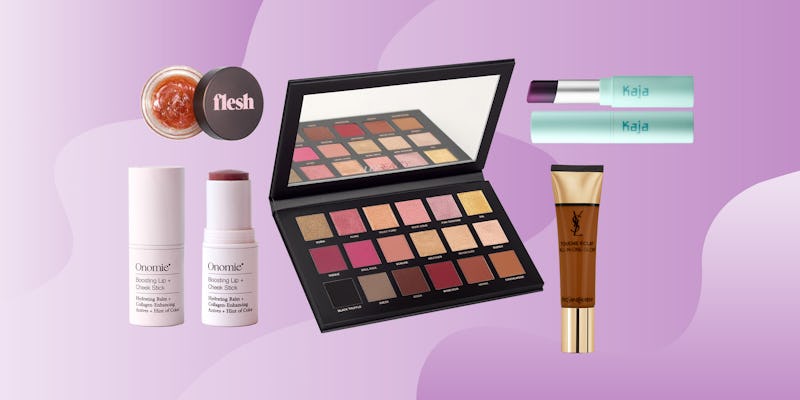 There's more to fall makeup than just scarlet lipstick hues, pumpkin-colored eyeshadows, and matte everything. In fact, Bustle Digital Group's beauty editors are not particularly excited about any of those fall beauty trends (myself included). I'm not saying that we don't appreciate a sexy smoky eye or a beautiful brick red liquid lip — we'll always love those classic looks. But there are far more compelling fall 2018 beauty trends that we are looking forward to recreating this season.
Fall 2018's beauty trends are a little more unexpected than usual. While matte finishes normally reign supreme in the colder months, our editors are going glossy and dewy for their eyes and their skin. Instead of velvety, pigmented lips, you will find some of us rocking sheer, subtle pouts. And if you typically pack away your colorful shadows and bright blushes at summer's end, it's time to bring them back out — shining bright (a la Rihanna in Fenty Beauty) is definitely on the top of our beauty priority list this November.
If you are looking for some inspiration to spruce up your beauty routine, take a look at Bustle Digital Group beauty editors' favorite fall beauty trends and the products you can achieve them with.