The Fascinating & Untold Literary History Of Shirt Collars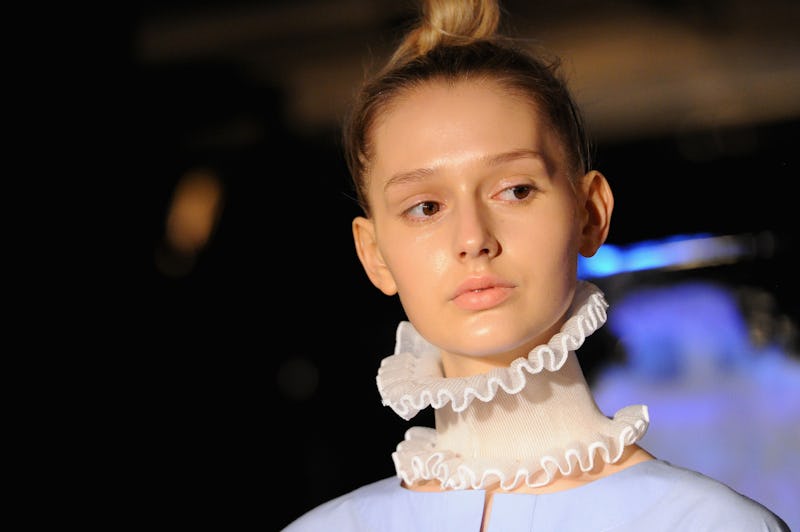 Eamonn M. McCormack/Getty Images Entertainment/Getty Images
"All hail the stem that holds up the frail cranial buttercup," writes poet Amy Gerstler in "Hymn to the Neck." The praise is well deserved, but what about the literary history of collars, the clothes that cover the neck?
Of course, the history of necklaces has its place, as well a the history of scarves, but now, it's time the collar got its due. After all, Shakespeare, often hailed as the greatest writer of the English language, was rarely painted without his famous collar. In truth, collars and writers have a history together — and that history demands to be told.
In the literary world, the collar has been the cause of controversy, as seen by Colette; or purely ornamental, such as in the case of Anna Karenina. Then there are authors who make collars a staple of their writerly uniforms, namely the aforementioned Bard and his ruff, Hemingway's turtleneck, and Donna Tartt's crisp shirts. From its early practical uses to its purely decorative incarnations, here is a short literary history of shirt collars, as worn by beloved book characters and the writers who bring them to life.