Natasha Lyonne's 'Russian Doll' Looks Are A Total Vibe & They're SO Easy To Dupe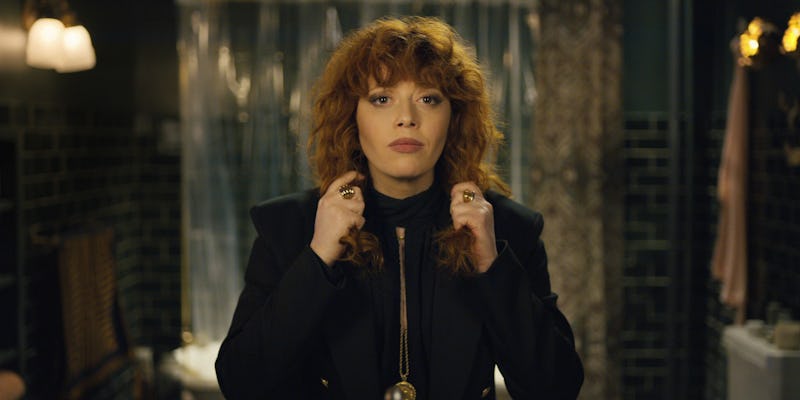 Netflix
Every so often, a Netflix series takes over people's lives. Russian Doll is one of those series. Over the course of eight episodes, viewers watch programmer Nadia (played by Natasha Lyonne) relive her 36th birthday party over and over again as she dies and mysteriously comes back to life. Although she is forced into repeating one night countless times, her outfits don't always stay the same. If you're a lover of Nadia's looks, keep reading for a few ways to get the Russian Doll look.
The dark comedy's costume designer has spoken about the inspiration behind Nadia's so-called uniform. Jenn Rogien — who has also worked on Girls and Orange is the New Black — told the New York Times: "We wanted her to step away from the culture of Mr. Robot, the idea that every developer wears a hoodie. We needed these characters to feel cool and interesting. But we also needed them to feel like real people trapped in a very strange circumstance."
Rogien added to Fashionista that it was important to keep the red, black, white, and grey colour scheme "tightly controlled" to stay in line with the theme of the series. According to the costume designer, blue was banned. "[It] connotes a calm and tranquillity that is not present in Russian Doll," she told the New York Times.