Why The Father Mindy Kaling's Rumored Baby Doesn't Matter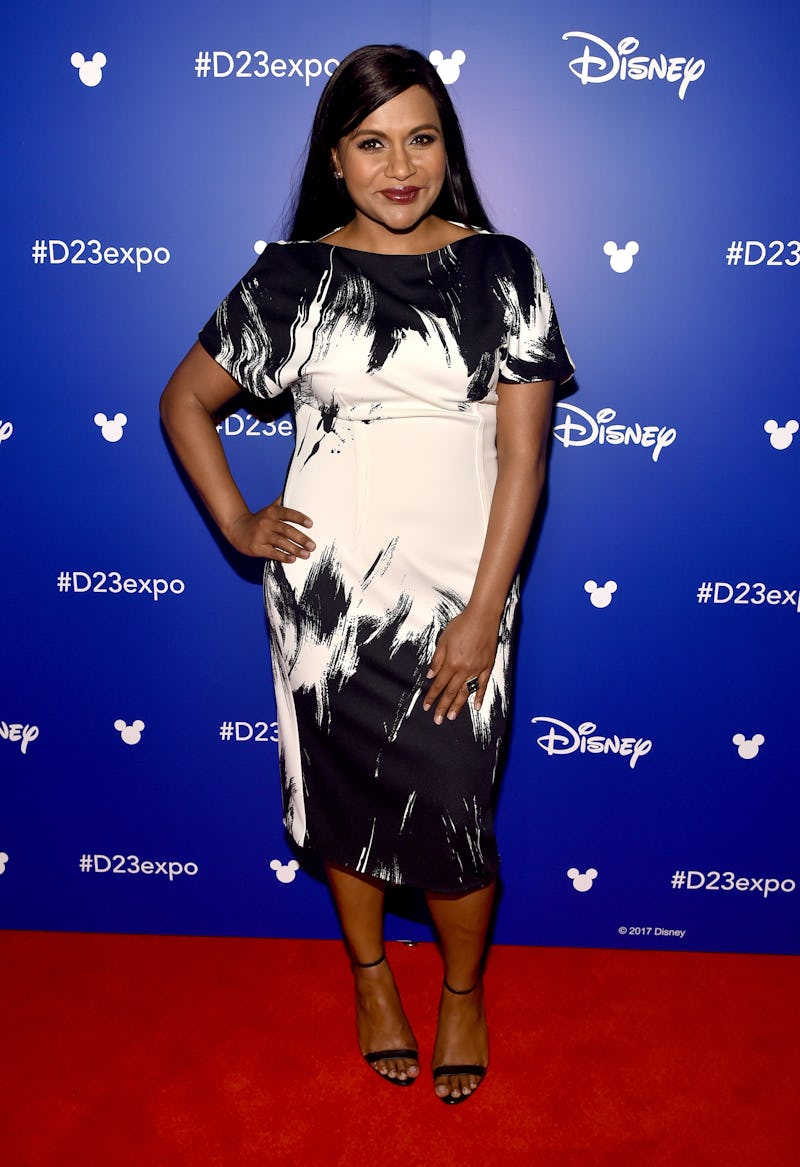 Alberto E. Rodriguez/Getty Images Entertainment/Getty Images
Surprise though it may be, the news that Mindy Kaling is reportedly pregnant will most likely be overshadowed by questions about who the father of Kaling's baby may be. As natural as it is to ask that question, guess what? It's nobody's business except Kaling's. Bustle has reached out to Kaling's rep for comment but has not heard back at this time. E! News was among the first outlets to report on this. Sharing an insider's information that Kaling's possible pregnancy was "an unexpected surprise," E! News' report has been met with excitement across social media, primarily Twitter. This is an expected reaction to celebrity news such as this. However, the fact that this rumored news could be met with the super nosy questions around the paternity of Kaling's reported baby — a fact neither she nor people close to her have disclosed yet — could really dampen the mood.
UPDATE: Kaling confirmed her pregnancy in an interview with Today.
EARLIER: It's not surprising that people are going to want to know all the details possible about this possibly exciting time in Kaling's life. They might try and scroll through her Instagram for clues or look through recent interviews to see if there were any hints. But if Kaling's been mostly mum about things like her romantic life or personal life, then trying to deduce who the father could be is a super invasive measure to take.
Sure, Kaling's gone on record before to talk about pregnancy and motherhood. In 2015, she made it sound like she's going to be a super fun mom and maybe a little more easy-going that you might expect. "I think I've decided that unlike everything else in my life, I'm going to be fast and loose about kids," she said to E! News. " I'm going to not actively plan, but if it happens, it would happen," and voiced hope that it would "happen imminently." Given that this is a topic she's comfortable talking about, if Kaling wanted to tell us who the father is, she would have done so at this point in time.
But she hasn't done that, so we all need to cool it until she chooses to do so. It's not exactly the kindest thing when speculation is thrown around on the internet that possible contenders for the father of her baby include former boyfriends, like her Office co-star and longtime friend B.J. Novak. We know nothing of their current relationship to one another, so how could that suggestion even be reasonably made?
What we have here is a case of "good intentions, bad execution." It's nice that we want to celebrate Kaling — and we should — but we are not in the right to speculate on the specifics of a pregnancy when she's not sharing them herself. Let's just all take a deep breath and focus the good things: Kaling, her possible pregnancy, and the thought of her being one of the coolest moms around.