The 'Game Of Thrones' Episode You Should Rewatch Now, Based On Your Zodiac Sign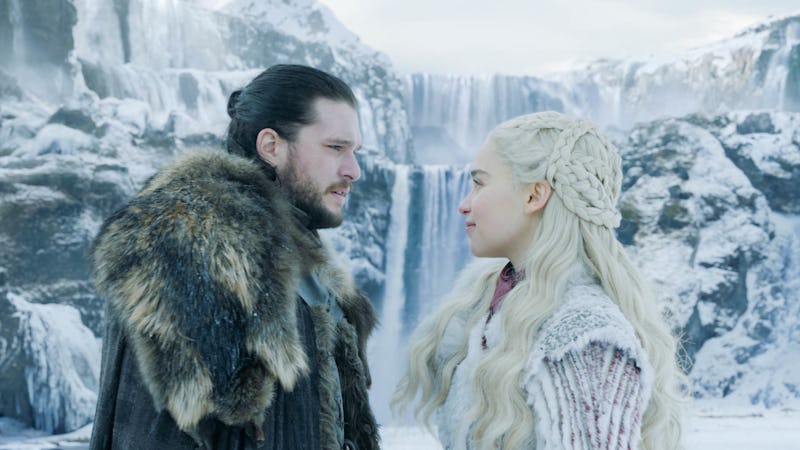 HBO
At this point, chances are good that you've already watched all of HBO's Game of Thrones seasons up until the very last episode — it feels like most of this planet is obsessed with the show (and for good reason). If you've only seen each episode once, what's stopping you from rewatching the series from the beginning? It would probably make the latest episodes a lot less confusing for you: Game of Thrones is heavy on the details, and missing one little thing could leave you feeling behind. You always notice more when you watch for a second time! Or maybe you just want to relive some of the best past moments of the show, and who could blame you? There are just so many episodes to choose from that it can be hard to know where to start if you're not going to start at the beginning.
Fortunately, as with most things, you can turn to your zodiac sign to get a better idea of which GoT episode you should give a second (or third, or fourth) watch. Your zodiac sign says a lot about your personality, as well as your likes and dislikes, and could be a clue as to which episode you'll enjoy rewatching the most.
This guide will especially come in handy when the series is over (which, unfortunately, is happening way too soon), so take a look and keep these in mind. Below are the best Game of Thrones episodes to rewatch according to your zodiac sign — enjoy!