The Cast Of Netflix's New Dramedy Includes A Cameo From America Ferrera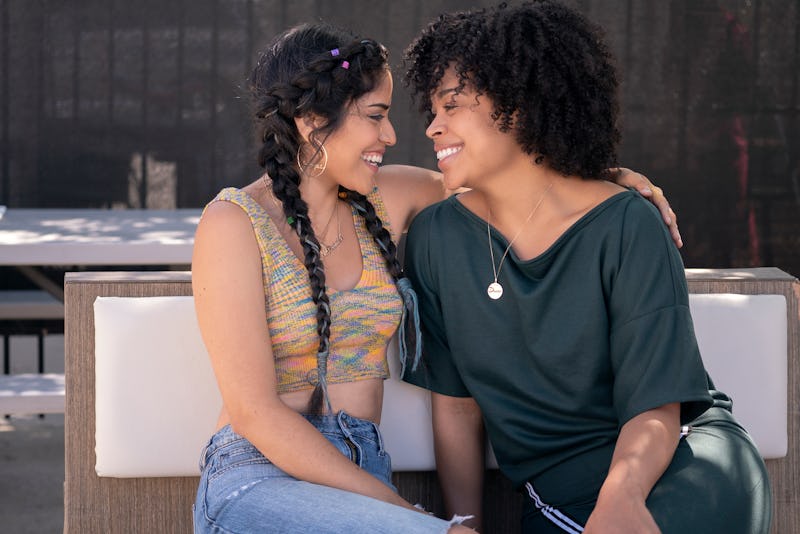 Kevin Estrada/NETFLIX
Netflix's new series, Gentefied, features three cousins in L.A. trying to save their grandfather's Mexican restaurant. The show's first iteration was as Gente-fied: The Digital Series, which premiered at Sundance in 2017, per Deadline. The 2020 Gentefied cast is largely different than its original format — many of whom viewers will recognize from other projects.
The series was co-created by Marvin Lemus and Linda Yvette Chávez and boasts Superstore fixture America Ferrera as an executive producer. "I just laughed and cried and felt so represented in a way that I had never seen before," she told Variety, referring to her first time reading the script.
Ferrera, who is Honduran-American, recognized several of the show's characters from her own life, per Variety. "My life is the issue of gentrification," she told the outlet, explaining that she went to "decent" public schools in the San Fernando Valley because she had family members who helped out.
In addition to her dual roles as EP and playing a small cameo, Ferrera was also a director on Gentefied. In Episode 4, which she directs, two of the cousins Chris and Ana go to a rave — a technical feat to shoot. "I had to tell the story and do it really, really fast, screaming through a megaphone at the extras," Ferrera recalled in the same Variety interview.
Here's who plays who in Netflix's Gentefied, including Ferrera's small cameo role.