The Golden Globes Opened With A Huge Gaffe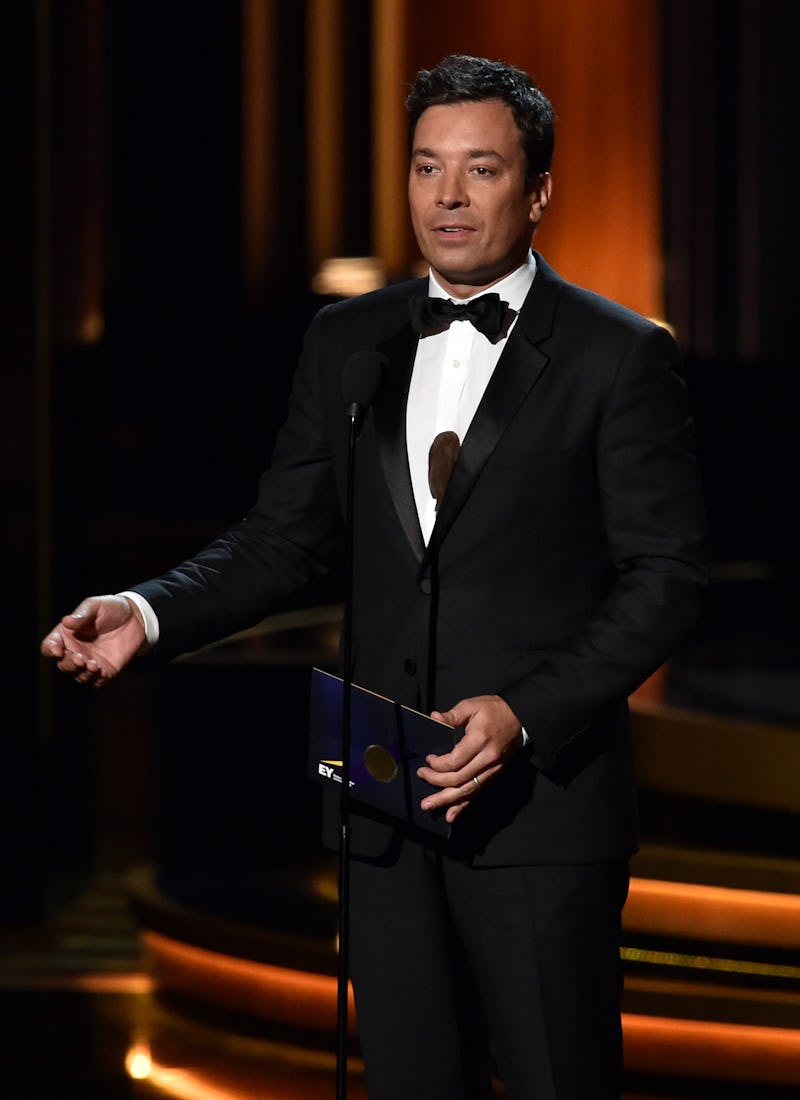 Kevin Winter/Getty Images Entertainment/Getty Images
What's one of the worst things that can happen to a host at a live awards show? The teleprompter goes down. And guess what happened at the 2017 Golden Globes? The teleprompter went down. Luckily, host Jimmy Fallon is a pro, and he was able to ad-lib a bit until they could get everything up and running.
The problems started, oh, as soon as Fallon stepped foot on stage after his very funny opening video monologue (it was basically a shot-for-shot remake of La La Land with plenty of nominated stars making cameos). Though Fallon doesn't do live television on a daily basis anymore (The Tonight Show is taped), Fallon was on Saturday Night Live for years, and that is as live as live television gets. You learn to move on your feet when you're on a show like that, and Fallon riffed his monologue just fine until the teleprompters came back up. It probably helped that Fallon has hosted the Emmys before, too. He offered to do impressions and just talk until his speech came back, and even though it was probably only 30 seconds, having to make up a speech on the spot probably felt a lot longer for Fallon.
Later, Fallon made a joke about the debacle, saying that Mariah Carey was convinced the monologue had been fooled with, like she claimed about her New Year's Eve performance.
This kind of thing happening is why I think that anyone who hosts a live show like the Golden Globes or the Academy Awards needs live television experience first. So many things can go wrong, and if the host doesn't know how to think on their feet, it can all go to hell pretty quick. Fallon (though he laughs at everything) is a seasoned vet when it comes to this sort of thing, and he pulled through.