'Grey's Anatomy' Spin-Off Will Be A Hot New Addition To Shondaland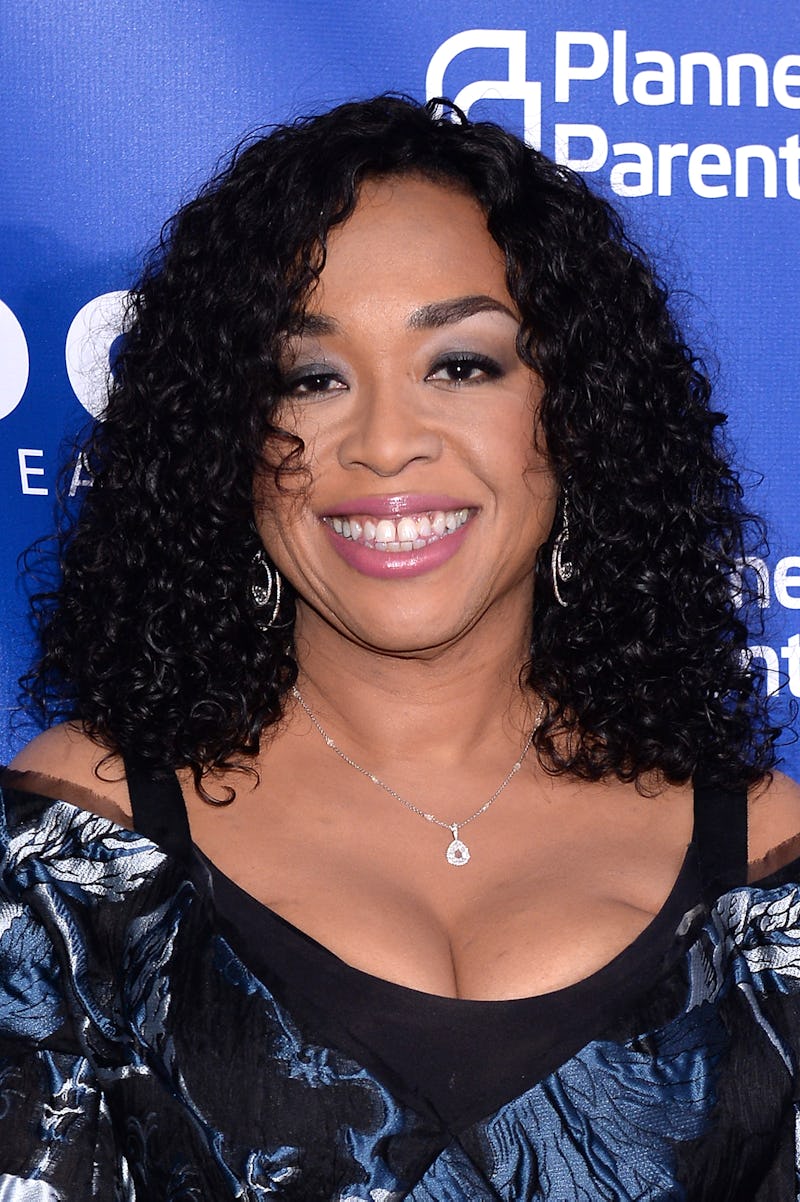 Andrew Toth/Getty Images Entertainment/Getty Images
With the sad and painful news that Scandal will be calling it quits after Season 7, Shonda Rhimes will thankfully continue to create magic for ABC. The network announced plans to add a new spin-off from Grey's Anatomy to Shondaland's already amazing primetime lineup. The new series is reported to be centered on a group of firefighters who risk their lives for the sake of saving others, according to Entertainment Weekly.
The yet-to-be named show will reportedly evolve from an episode of Grey's and be centered in the city of Seattle as it chronicles the lives and inter-workings of the entire fire squad, from the captain to the recruits, both on and off duty. There's no doubt that Rhimes will work her undeniable magic with this new group of cast and characters just as she currently does on GA, Scandal, and How To Get Away With Murder.
During the network's recent upfront, ABC's entertainment president, Channing Dungey explained her take on Rhimes' storytelling ability,
No one can interweave the jeopardy firefighters face in the line of duty with the drama in their personal lives quite like Shonda, and Grey's signature Seattle setting is the perfect backdrop for this exciting spinoff.
It's immediately unclear whether or not the forthcoming series will continue to air during ABC's popular TGIT lineup following it's initial debut, but it's my guess that it will, given the fact that Thursday nights have been owned by Rhimes-led series for quite some time now. The timing makes total sense as it seems that there will be some free space that needs to be filled with news of the recent cancellation of the Rhimes drama, The Catch.
The fire house drama will be the second spin-off to come from the Grey's Anatomy franchise. Private Practice, which aired on ABC from 2007-2013, centered on the life of Dr. Addison Montgomery who left Seattle Grace Hospital to join a private medical practice in Los Angeles, California.
In addition to the new series, ABC has also ordered a legal drama, For The People from Rhimes while her Romeo & Juliet sequel Still Star-Crossed is set to make its big debut on May 29.
As it stands, no date has been revealed for the new firefighter spin-off, but it seems that the most recent episode of Grey's could have been setting fans up for the impending drama as it featured a huge explosion at the hospital.
Whatever is going to happen, I can guess that given her track record there's a good chance it will be hot, steamy and likely won't disappoint — in true Shondaland-like fashion. I seriously have so many questions, but I guess I'll just have to wait to get all of the fiery details as more information emerges.