This New Hallmark Channel Radio Station Will Make All Your Christmas Dreams Come True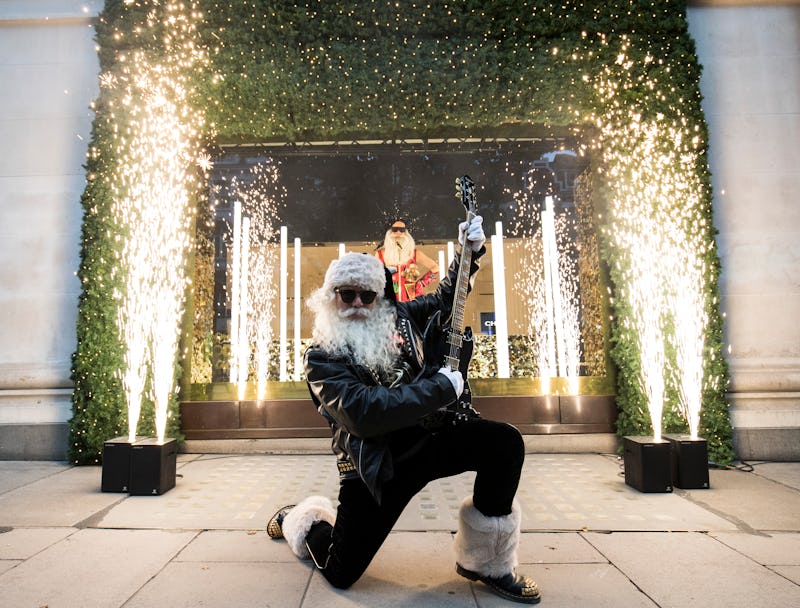 John Phillips/Getty Images Entertainment/Getty Images
Christmas movies and music just add to the sense of magic that surrounds the holidays like nothing else. The atmosphere just becomes a little bit more festive when holiday music is in the air. Now, the channel known for its holiday movies is delving into the world of music, with their new Hallmark Channel radio station on SiriusXM.
Starting Nov. 1, right as the jack-o-lanterns are cooling and the zombies are going back in their graves, the new Hallmark Channel Radio will begin playing all the Christmas classics on channel 70 on SiriusXM radio. Instead of just turning to the Hallmark Channel for all their original Christmas movies that'll leave on your couch for hours on end, you can take that holiday cheer to-go wherever you are; in your car, to the gym, or on a shopping run for all the gifts you're going to buy for your friends and family.
The release of this new radio station will go hand-in-hand with their Countdown to Christmas movie schedule. This year, the network will release 37 original Christmas movies, which breaks their record for most new holiday films premiering in one season. And, just as Christmas will take over the Hallmark channel, it will also take over their radio station. According to their official video announcement, Hallmark Channel Radio will play "classic Christmas music and carols 24/7."
And to host it all will be some of your favorites from the Hallmark Channel's new Christmas movies. Candace Cameron Bure, of Fuller House fame, is set to be the main host, with others to join her. Bure was dubbed Hallmark's "Queen of Christmas," and has been featured in quite a few of their holiday films, as reported by Country Living. People reports that some of the other Hallmark Christmas movie stars expected to appear on the radio channel include LeAnn Rimes, Holly Robinson Peete, Lacey Chabert, Danica McKellar, and Kellie Pickler, to name a few. They will be there to host, but also might spill some on set secrets, if you're nice.
Hallmark will kick off the holiday season with their first new movie, Christmas at Pemberley Manor, on Oct. 27. And the Hallmark Channel Radio's 24-hour a day Christmas music station will go live a few days later, on Nov. 1. And, for those of you who enjoy Hallmark's extended holiday season, the station will continue playing Christmas music through Dec. 29.
If you're truly a Christmas nut, there are so many ways for you to get into the holiday mood (although, it probably won't take much). And, if you really can't wait until Nov. 1 to listen to some Hallmark-approved holiday tunes, you can check out the soundtrack for their original film It's Christmas, Eve. The movie stars LeAnn Rimes, and the soundtrack is currently available on Amazon and Spotify.
If you're opposed to listening to holiday music before December, you can hold onto your spooky vibes and haunted tunes just a bit longer. But for those of you who breathe Christmas music year-round, this new station is going to be your new favorite thing.