Here's Everything You Need To Know About All 37 Of Hallmark's 2018 Christmas Movies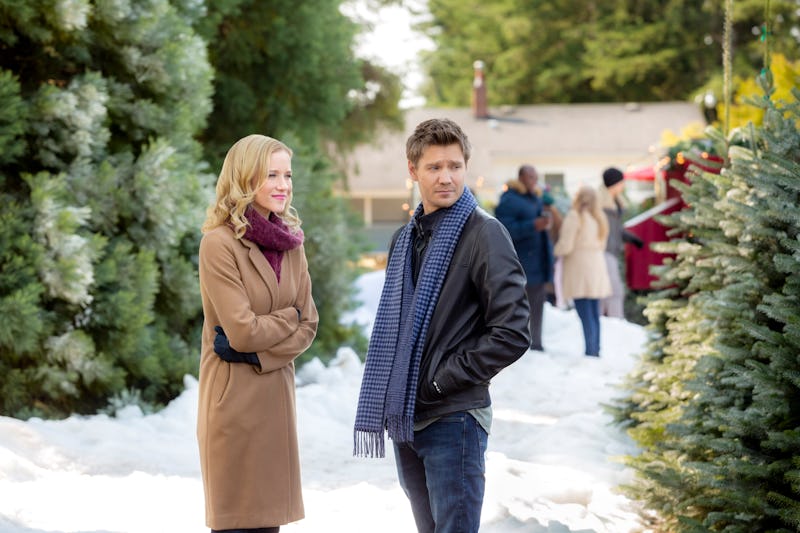 ©2018 Crown Media United States LLC/Photographer: Ryan Plummer
Look, don't freak out — but Christmas is coming up, and it's coming up quick. There's no need to stress about shopping or to think about what to get all of your friends and family just yet, though. Instead, it's time to start preparing for the holidays by adding all the 2018 Hallmark Christmas movies premiere dates to your calendar. After all, they're the gifts that keep on giving.
In total, there are 36 — thirty six! — never-before-seen original movies airing between the Hallmark Channel and Hallmark Movies & Mysteries this year. That's a new record, for anyone keeping track at home. Bonus: There's a New Year's Eve-themed movie, too, which premieres right before it's time to ring in 2019 (and bring's Hallmark's new movies list to 37).
You won't have to wait very long to start indulging your Christmas cheer, either. The first film debuts on Oct. 27, and the rest will provide a steady stream of merriment from then on until the day that Santa takes flight in his sleigh. While the end of October might seem a tad early for some of you grinches out there, try thinking about it this way: Don't know what to do for Halloween? Don't do it at all! Skip that spooky holiday altogether and settle in with some eggnog and a heart-warming Hallmark movie. Because at Hallmark, Christmas is officially here already.