Jessica May Soon Get Even More 'BB19' Power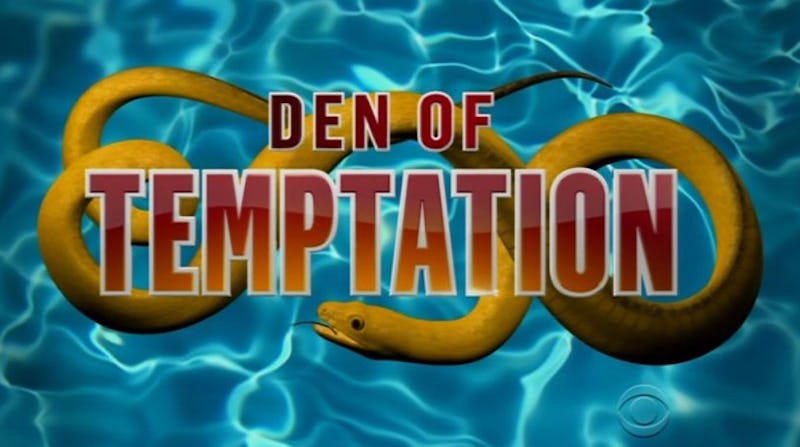 CBS
The main twist on Big Brother 19 thus far is the Den of Temptation. Jessica is the recipient of the latest temptation, but of course that comes at a price. The Big Brother's Halting Hex has a consequence, but Julie Chen is keeping the fans in the dark for a little bit longer on what exactly it is.
Based on the past temptations this season, it is expected that Jessica will have the opportunity to "curse" one or more of the house guests. When Paul won the Pendant of Protection, he cursed Ramses who had to put himself up as a third nominee for eviction at one of the next three evictions. When Christmas won the Ring of Replacement Temptation, she cursed Jason, Cody, and Jessica who had to wear "Ve-Toad" costumes for the rest of the week.
So unless Big Brother completely changes the format on this one (which could very easily happen), Jessica will be doling out a punishment to one or more of her cast mates. It is also possible that she could have some say in whether or not an eliminated house guest will be permitted to return after the Battle Back competition, since Julie did mention there was a way the houseguests could block the return. Either way, it is pretty clear that the power is in her hands and since Jessica doesn't have any real allies in this house, it will be very interesting to see how she utilizes the curse.
Now the fans just have to wait until Thursday night's show to find out what consequence comes with the latest temptation.