You'll Never Guess Which Disney Star Is Joining The 'Hills' Reboot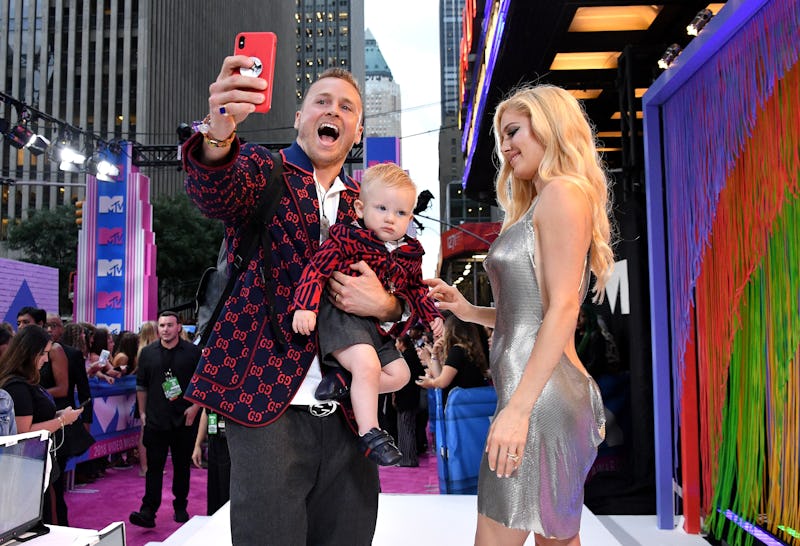 Dia Dipasupil/Getty Images Entertainment/Getty Images
Just when you thought you understood the direction this new reboot of MTV's The Hills was taking, they go and change it up on you. It was revealed on Wednesday that The Hills reboot cast just added That's So Raven star Kyle Massey, and it's a move no one, not even the biggest Disney fans, saw coming.
Because, while Massey's name might sound familiar, it's not because he ever cropped up on the MTV reality series during its initial six-season run. In fact, the 26-year-old made a name for himself on an entirely different network: the Disney Channel. Massey came to fame on That's So Raven, playing Raven Baxter's little brother Cory, who later got his very own spinoff with Cory in the House. And while according to his IMDb page, the former child star has worked pretty steadily since, adding him to the cast of The Hills: New Beginnings is still a bit of a head-scratcher.
Not that anyone's complaining, of course — at least, not about Massey's addition to the cast. The excited response to the initial announcement of the Hills reboot was only punctured slightly by the reveal that neither Lauren Conrad nor Kristin Cavallari had signed on to return. Cavallari has her own show to think of — Very Cavallari on E! — and Conrad has been open about her unwillingness to dredge up old drama, preferring to leave the past in the past. As she told E! in 2016, "I'm so proud of what we did and I feel like I ended on such a great note. And also, I'm such a snooze. No one needs to see that!"
So there were two glaring absences in the returning cast, and apparently they made a Massey-sized hole. (Who knows how these casting decisions came to be.) The point is, the Disney Channel favorite will reportedly be joining original cast members as one of three members of "the new generation." According to Us Weekly, the other two are bloggers, and they'll have their personal and professional lives followed, alongside OGs Justin Bobby Brescia, Stephanie Pratt, Frankie Delgado, Jason Wahler, Audrina Patridge, new parents Heidi and Spencer Pratt, and potentially Brody Jenner, who is reportedly still in talks to join.
According to the same Us Weekly report, a source told the publication, "They will show the old cast living their lives from day to day and then the younger cast members going out and causing drama." So, not only is Massey being brought onto a show that he has no connection to, but he's also being added in order to bring the drama. Talk about a reason to tune in. It really makes you wonder what kind of drama he could stir up. Just based on what audiences know of him already, maybe one of the original cast members has developed the ability to see into the future, and Massey will prove to be really distracting and annoying to her while she does that? Who can say.
At the end of the day, nostalgic though it may be, this choice is just so far out of left field that it leaves fans no other choice than to speculate. Or to wait until 2019 when the revival premieres, but who has the patience to twiddle their thumbs until then?