'The Hunger Games' Inspired This Girl's Heroic Action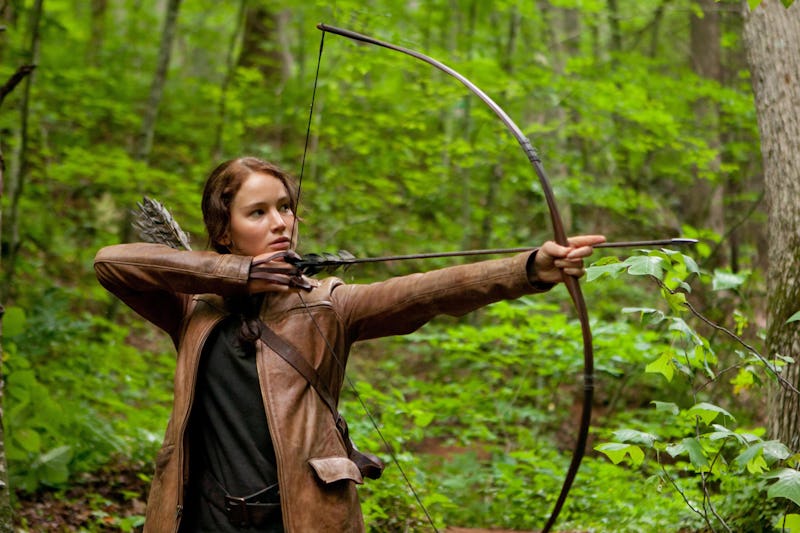 Lionsgate Films
A 12-year-old girl from Massachusetts has proved herself worthy of being the heroine of her own action series, after using first aid she learned from The Hunger Games to save her friend's life. Megan Gething was playing with a group of friends in a marsh, when one of the young girls, Mackenzie George, slipped and ended up with a huge injury on her leg. The gash, which was 10 inches long and three inches wide, left George screaming for an ambulance — but superstar Gething swooped in and saved the day first.
Remembering a tip she learned from Katniss Everdeen herself, when Katniss uses a sleeve from her shirt to stem the bleeding in Peeta's leg, Gething fashioned a tourniquet for George's leg out of a pair of shorts. This successfully stemmed the bleeding, and George made it safely to hospital. "Thank goodness she was there," said George's father Gregory to The Gloucester Times. "Mackenzie would have lost a lot more blood, and it could have been life-threatening if she hadn't done what she did."
Gething's fast thinking would have made Katniss proud — and it's all thanks to the action-packed trilogy that she was able to help George so quickly. "I knew it from a book I read," Gething said of her Hunger Games-inspired first aid.
We always knew that reading could change lives — but now it seems that reading can save lives, too. It's incredible that Gething was able to act so calmly in such a scary situation; I'd definitely read an action series if she was the star.