EEEEEATSCON Food & Drink Festival Is Back In The Fall — Here's Everything You Need To Try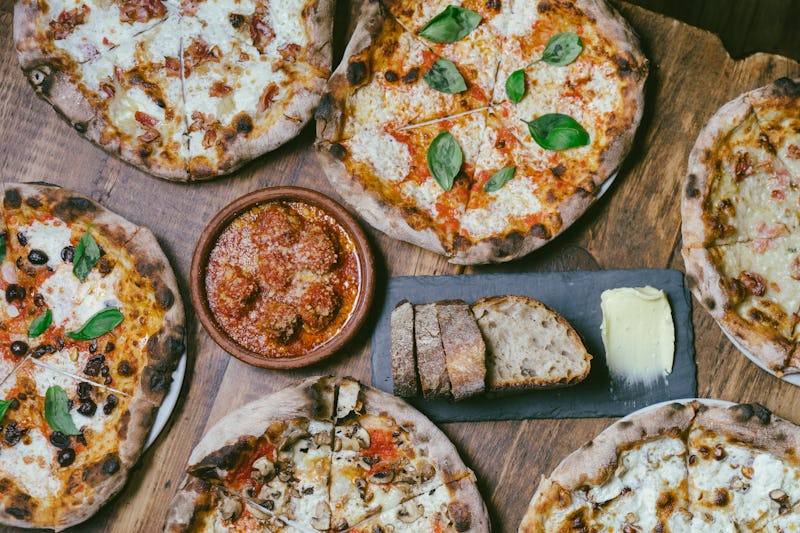 Courtesy of The Infatuation
It's officially that time of year again: food and drink festival EEEEEATSCON is back for 2019 and it's even better. After the success of last year's debut in New York, the festival has returned and is now being held for two days, expanding from the one-day event that completely sold out in 2018. The Infatuation, aka the creator of worldwide food guides and everyone's favorite food porn IG account, are the hosts of the festival and they've brought the best of the best this year. Bringing restaurants not only from New York but around the country, the lineup so far includes over 20 restaurants (with even more to be announced soon), featuring everything savory and sweet.
In addition to the slew of food spots to choose from, the festival will also have other forms of entertainment such as speakers, panel discussions, and musical performances. One is their most popular event, called The Wine Room, where notable people in the world of wine hold a panel discussing anything and everything wine-related. Long story short, there'll always be something to do at this year's event.
If all of this has you intrigued, EEEEEATSCON tickets are on sale now for $30 (but you can get $15 off if you're an American Express card member until July 26). The festival will be held on October 5 and 6 at Forest Hills Stadium in Queens. That's a while to wait to try all that delicious food, so here's a sneak peek at just a few of the picks at EEEEEATSCON this year.