This 'Murder In The Bayou' Primer Will Help You Keep Track Of All The Case Details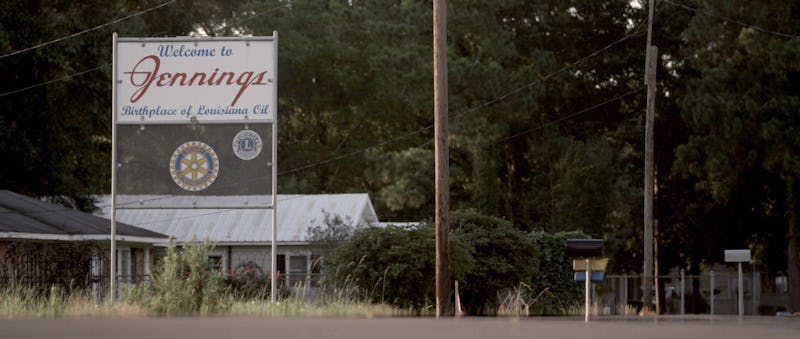 Showtime
Showtime's new five-part docuseries, Murder in the Bayou, investigates a series of still-unsolved murders of eight sex workers known as the Jennings or the Jeff Davis 8. It's based on Ethan Brown's best-selling 2016 book of the same name and will likely cover the case quite thoroughly. But considering the details are as intensely complicated as they are grim, you may want to brush up on the basics before watching.
Brown serves as an executive producer on the series, which is based on his book Murder in the Bayou: Who Killed the Women Known as the Jeff Davis 8? from 2016. The book was based on his lengthy 2014 Medium article "Who Killed the Jeff Davis 8?" As he told People, Brown had read about the case in a 2010 article from The New York Times. In 2011, he traveled to Jennings in Jefferson Davis Parish and investigated the unsolved deaths for two years. The work he did back then was the basis for his Medium article.
Years later, the deaths of these eight women still haven't been solved. Murder in the Bayou will explore the factors around that, but here's just some of the information to help you begin to understand this complex case.