What To Know About The Rape Case Against Julian Assange That Was Just Reopened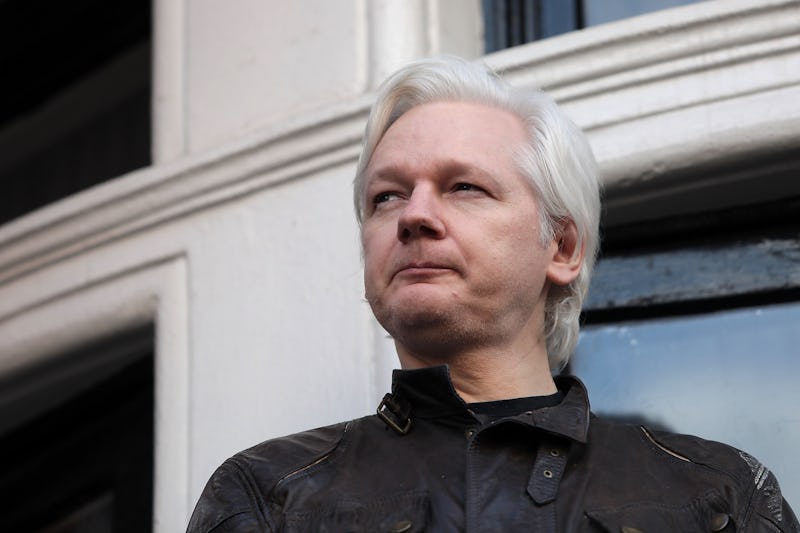 Jack Taylor/Getty Images News/Getty Images
Sweden has opted to reopen a preliminary investigation into an allegation of rape levied against WikiLeaks founder Julian Assange nearly 10 years ago. News of Sweden's decision comes roughly a month after Assange was arrested in London for jumping bail after years of hiding in the Ecuadorean Embassy. Here's what you need to know about Sweden's decision to reopen the Assange rape case.
According to CNN, Swedish authorities plan to issue a European warrant for Assange's arrest as part of the country's first steps in reopening an investigation into rape allegations against the WikiLeaks founder. (He has denied those allegations.) In announcing the decision on Monday, Eva-Marie Persson, Sweden's deputy director of public prosecutions, said the arrest warrant did not represent an indictment against Assange but was rather a means for authorities to take Assange into custody for questioning.
"Conditions have changed in the case and I believe that there are again opportunities to push the matter forward," NPR reported Persson said when announcing the country's decision to reopen the preliminary investigation. While Assange submitted to questioning from Swedish authorities regarding the allegations years ago, Persson has said new questioning was needed, NPR reported. According to the news outlet, Swedish authorities are hoping to extradite Assange from the United Kingdom.
Here's a refresher of how the investigation has played out so far: