Justice Department Steps Back On Trans Rights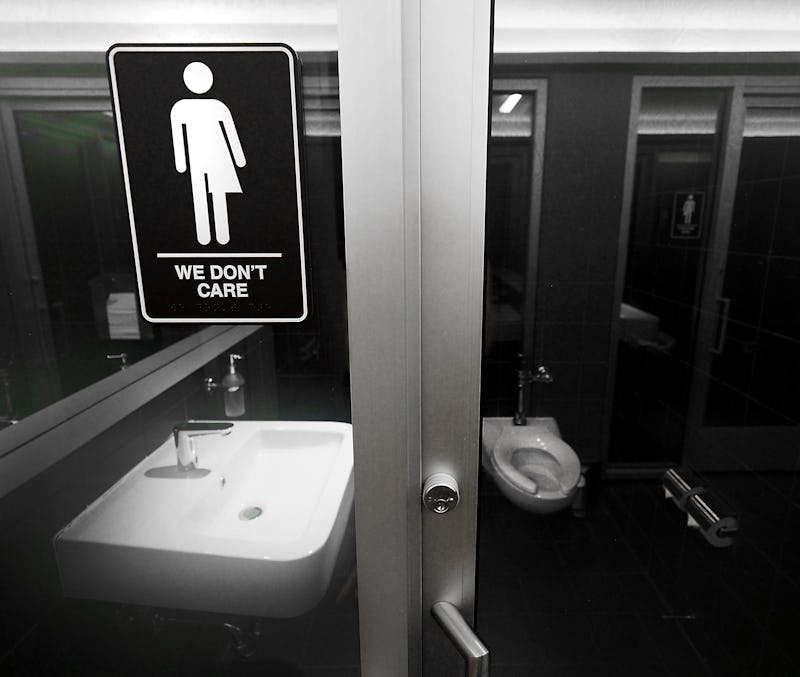 Sara D. Davis/Getty Images News/Getty Images
On Attorney General Jeff Sessions' second day at the helm, the Justice Department stepped back from expanding transgender rights, a position it had established under the Obama administration. In a filling done Friday, the Justice Department withdrew its request to limit an injunction halting the enforcement of existing civil rights laws in providing protections for transgender students. While the request will have no immediate effect as the injunction had already halted protection guidance, the move signals the administration of President Donald Trump will likely adopt a different approach to transgender rights.
The Justice Department withdrew its objections and request for the U.S. Court of Appeals for the 5th Circuit to limit a nationwide injunction blocking Education Department guidance that required public schools allow transgender students to use restrooms corresponding to their gender identity rather than their biological sex. Under the Obama administration the Justice Department had asked the court to limit the injunction, which halted enforcement of the guidance, to only the 12 states named as plaintiffs in the lawsuit. It is unclear what the Justice Department's latest filing means for the future of the case.
Previously, the Obama administration had argued that prohibiting transgender students from using bathrooms or locker room facilities that correspond to their gender identity violated federal laws prohibiting sex discrimination in public schools. While it is currently unclear if or where Trump's administration will differ on the issue of transgender rights, the brief filed Friday suggests the government is, at the very least, re-evaluating its position in the case.
During his presidential campaign Trump said that while he supported transgender people's right to use the bathroom of their choice, he felt the Obama administration should have left the issue to the states rather than crafting a national policy. "I believe it should be states' rights and I think the states should make the decision," Trump told ABC's Good Morning America in May. "They're more capable of making the decision."
Along with its request to withdraw the government's objections to the injunction, the Justice Department also joined the 12 states who brought the lawsuit in filing a joint request to ask that oral arguments in the case be canceled and removed from the court's calendar. Oral arguments had been scheduled for Feb. 14 and no new date was requested or proposed in the joint request filed Friday.
"The parties are currently considering how best to proceed in this appeal," the Justice Department states in its brief.