The Labor Department Won't Research Workplace Sexual Harassment Because It's Too "Complex"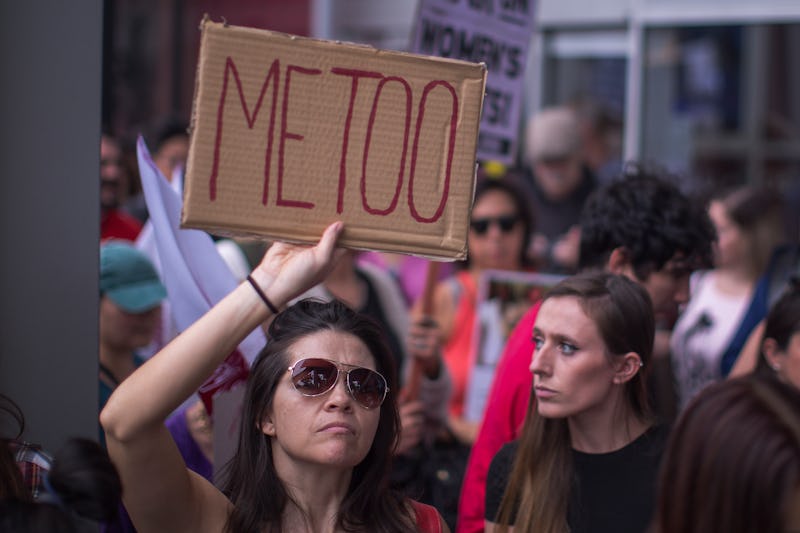 David McNew/Getty Images News/Getty Images
Earlier this year, a group of senators requested that the U.S. Department of Labor collect data about workplace sexual harassment, but in April, the department turned down the appeal. In a letter addressed to Sen. Kirsten Gillibrand, the Department of Labor said collecting workplace sexual harassment statistics was too complicated and too pricey for the agency to reasonably execute.
"The Department is committed to preventing and eliminating workplace sexual harassment and understands your concerns about sexual harassment in the workplace," acting Bureau of Labor Statistics Commissioner William Wiatrowsk wrote in a letter provided to CNN. But the letter continued, explaining in detail why he didn't think that the agency would be able to meet the senators' requests:
However, collecting this information would be complex and costly. There are a number of steps involved in any new data collection, including consultation with experts, cognitive testing, data collection training, and test collection. Once test collection is successful, there is an extensive clearance process before data collection can begin.
But, the senators were not so willing to take "no" for an answer. More than 20 legislators sent a response on Monday, asking that the Department of Labor reconsider their inquiry, and calling into question the department's commitment to their cause.
"While your letter indicated the Department takes workplace sexual harassment 'very seriously,' your lack of commitment to collect this data undermines your assurances," the senators wrote. They proceeded to question why the department would use the fact that data collection would require a lot of work as a reason to reject their proposal:
Your justifications for not pursuing such an effort were disappointing, and we ask that you reconsider. We would certainly hope that the Department would always use rigorous methods inherent in data collection, as articulated in your response letter; therefore, the notion that this work si complex by nature does not seem to be a sufficient justification to decline this request... In light of our shared recognition of the importance of this data, the Department's justifications for declining the request are wholly inadequate.
Sen. Gillibrand has made combatting workplace sexual harassment one of her flagship legislative issues, and has been ramping up her efforts since last year. She's also demonstrated an effort to fight it in her own workplace, though she has similarly been thwarted thus far.
Back in November, Sen. Gillibrand announced that she planned to present a bill that would create more resources for those who work on Capitol hill to report instances of sexual harassment, and which would streamline the way that such reports are processed.
"We must ensure that this institution handles complaints to create an environment where staffers can come forward if something happens to them without having to fear that it will ruin their careers," she said in a statement at the time, according to The Hill.
However, by March, it appeared that any attempt to overhaul how Congress handled internal sexual harassment was being left to languish. A version of a sexual harassment bill passed in the House earlier in 2018, but when the Senate had yet to vote on it. In response, all 22 female senators wrote a letter to Sen. Mitch McConnell, expressing their frustrations.
"We write to express our deep disappointment that the Senate has failed to enact meaningful reforms to the Congressional Accountability Act of 1995," the bipartisan group wrote, according to CNN. "We urge you to bring before the full Senate legislation that would update and strengthen the procedures available to survivors of sexual harassment and discrimination in congressional workplaces." Sens. Gillibrand, Amy Klobuchar, and Patty Murray reportedly pushed for the letter.
While she has faced challenges from fellow senators, as well as from the Department of Labor, there's no reason to think that Sen. Gillibrand intends to back down any time soon. "If we can't clean up our own act, how can anyone expect Congress to do the right thing for victims and survivors in the rest of the country?" Gillibrand wrote in an op-ed in Fortune on April 13. "Congress has to do better."