Star Wars Fans Will Want To See This Movie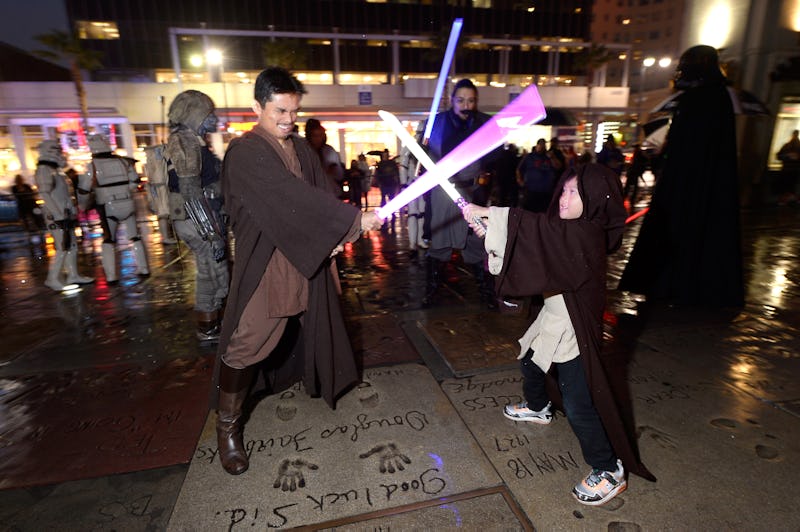 Kevork Djansezian/Getty Images Entertainment/Getty Images
The Star Wars fandom can be intimidating, to say the least. Fans bring the obsession game hard by doing cosplay, purchasing coveted items, and even creating shot-for-shot remakes of the movies. The Star Wars fandom is not to be messed with, and in a new feature comedy titled The Line Kings, the very real Star Wars obsession experienced by so many people will take center stage.
Variety reports that this new comedy will be directed by Tony Dow, who got his start in Hollywood years ago as Wally Cleaver on the popular series, Leave it to Beaver. As one of television's first child stars who was loved by many, Dow totally gets the fandom thing. With that in mind, Dow seems like the perfect choice to take on the role of director for this comedy film. The Line Kings also isn't his first directing rodeo, as he's been responsible for episodes of Harry and the Hendersons, Swamp Thing, Coach, Babylon 5, and Star Trek: Deep Space Nine. Dow clearly has the right mix of comedy and sci-fi know-how to fit in perfectly with this comedy all about Star Wars fans and what being in that universe truly means.
According to Variety, The Line Kings will follow a group of Star Wars fans that are incredibly enthusiastic about their favorite franchise. When Disney announces that the first fans in line will win walk-on roles in an upcoming Star Wars film, the group decides to camp out for four days in front of Los Angeles' Chinese Theater on Hollywood Boulevard, but they aren't the only serious fans attempting to get the roles. Another fan group joins them in the wait, and the two groups must take part in strategic campaigns to ensure victory and destroy the opposition.
This look at obsessed Star Wars fans, which will be shot in Los Angeles this spring, is going to feel all too real for those of you who know what it's like to be in love with an on-screen universe.