The Long-Term Effects Overprotective Parents Have On Us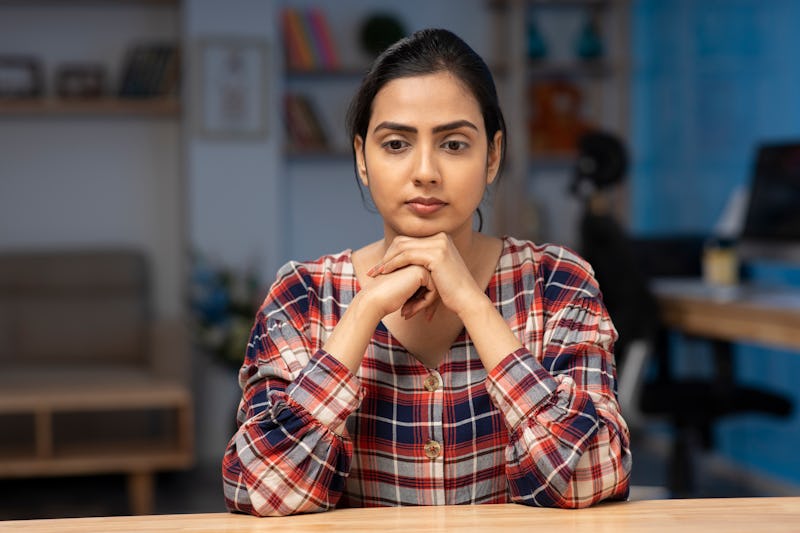 Deepak Sethi/E+/Getty Images
If you're a millennial, one of the most common complaints you've heard made by older generations — along with allegations about our supposed narcissism and propensity to buy food instead of property (yes, baby boomers, it's all because of avocado toast, not because you wrecked the housing market) — is that we were all raised by extremely over-protective parents, which made us into extremely over-sensitive adults. The reality is, of course, a lot more complex. However, the debate does bring an interesting aspect of human experience to the forefront: What does having over-protective parents actually do to you — and does being over-protective to your kids create more harm than good?
Quantifying parental over-protectiveness is a bit tricky. Most decent parents are, understandably, prone to protect their children from threats and teach them about danger, because that's part of being a guardian. "Don't jump into that fire" and "get away from that dog that clearly has rabies" are minimum standards for parenting. But over-protectiveness is about more than protecting your kids from legitimate threats — as Milton Seligman noted in a 2000 text on parenting, over-protective parents' "major concerns center around protection against physical and psychological harm." Seligman also hypothesized that helicopter parents "have a heightened sense of the precariousness of their own existence and thus protect against tragedy with excessive care."
Whatever its root, over-protective behavior can be difficult to see because it often looks a lot like loving parenting. But its consequences — from preventing interactions with other peers to making a child afraid of their own shadow — can be pretty worrying, and carry on into adulthood.
If you've had an over-protective parent, chances are that your experience of your own self was filled with shame and doubt, as you weren't sure if you were capable of taking on a big bad world. If you did have the sorts of parents who called obsessively when you were out for more than five minutes or forbade you from doing anything remotely fun because of imagined dangers, this is how it might have affected your adult life.