Why The 'Love Island' Cast Is Allowed To Post On Instagram During Filming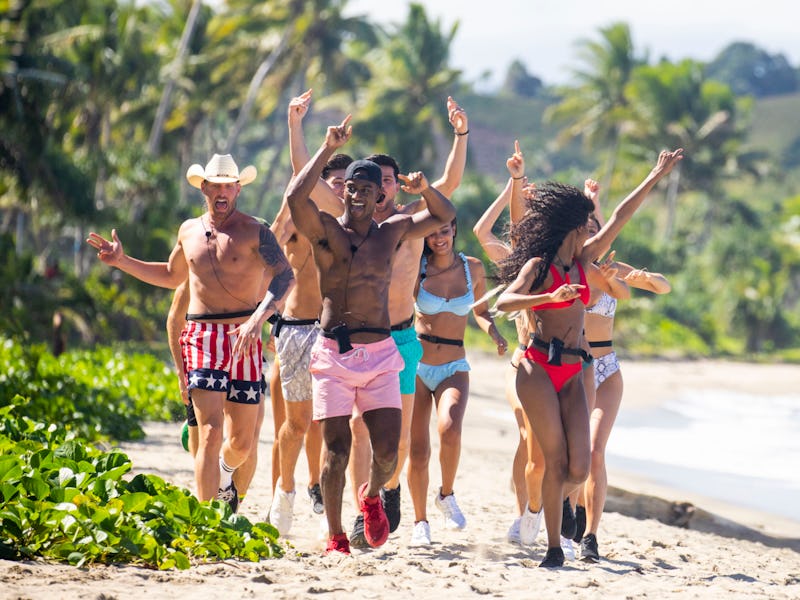 Colin Young-Wolff/CBS Entertainment
Your love of Love Island doesn't have to come to stop when an episode ends. Love Island is a lot of television to keep track of, premiering five different episodes every week, but the Love Island cast Instagrams allow fans to keep tabs on their favorite Islanders between episodes. Of course, the Islanders themselves are a tad busy loving it up in Fiji to maintain their social media presences, leaving the responsibility primarily to friends and family to take over their accounts.
While the Islanders won't be personally posting to Instagram while they're on the show, it's still possible to keep up with their progress on the show through their feeds.
While the cast's individual social media accounts don't play a huge role in the show overall, they have the power to influence one of the show's most powerful voices — the audience. Since the audience can vote for who they want to see stay and who they want to leave, an active and entertaining social media presence can make or break a contestant's journey on Love Island . The Love Island cast instagrams don't provide much personal insight into what being on Love Island is like, since their friends and fam aren't in the villa with them, but they're still fun to scroll through.
Here are some places to start.