The Best Guesses For All The Celebs In Those 'Masked Singer' Costumes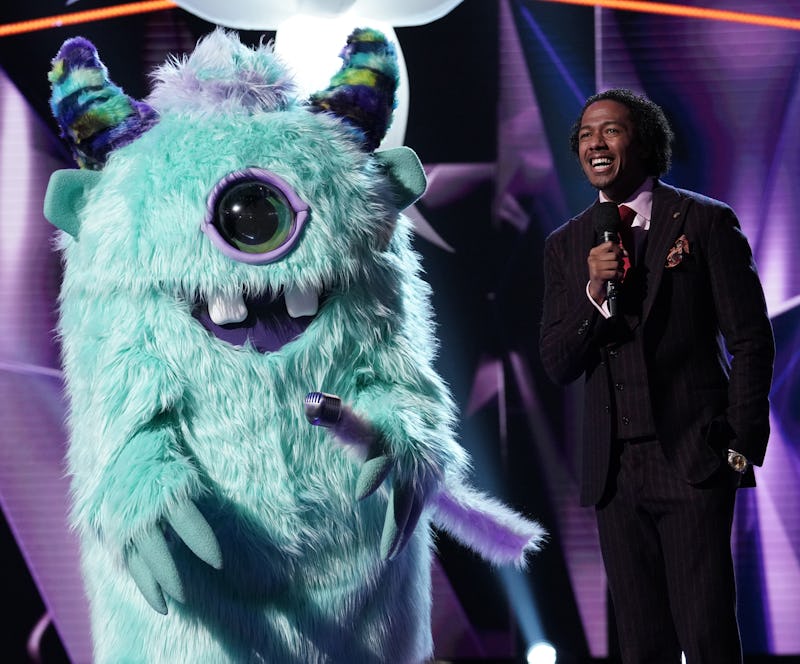 Michael Becker / Fox
With so many talent competitions on TV, a show has to have a truly bonkers premise to separate itself from the pack. That's where The Masked Singer comes in. It features celebrities performing in elaborate costumes that hide their identities, and since figuring out who they are is the entire basis of the show, The Masked Singer celebrity spoilers are pretty much impossible to come by. In fact, Fox is doing pretty much everything within its power not to spoil the fun.
The few things we do know? It's hosted by Nick Cannon, premieres Jan. 2, and is based on a South Korean show with the same format: A celebrity takes the stage in a costume that makes them unrecognizable and performs a song. Then, a panel of celebrity judges will try to guess who the performer is. The judges, for their part, are not a secret. Regulars include Robin Thicke, Nicole Scherzinger, Ken Jeong, and Jenny McCarthy, while TVLine reports Joel McHale, J.B. Smoove, and Kenan Thompson will be guest judges.
As for the stars performing, they're highly classified for now. Variety reported that even the early access screeners provided to reviewers blurred the faces of the celebrities and bleeped out their names. So Fox is not messing around.
That being said, the show will provide clues about who the singers are each week. So for the premiere, here's everything that's been revealed about the first round of masked celebs.