These 4 Books All Came Out Today & You'll Want To Read Them All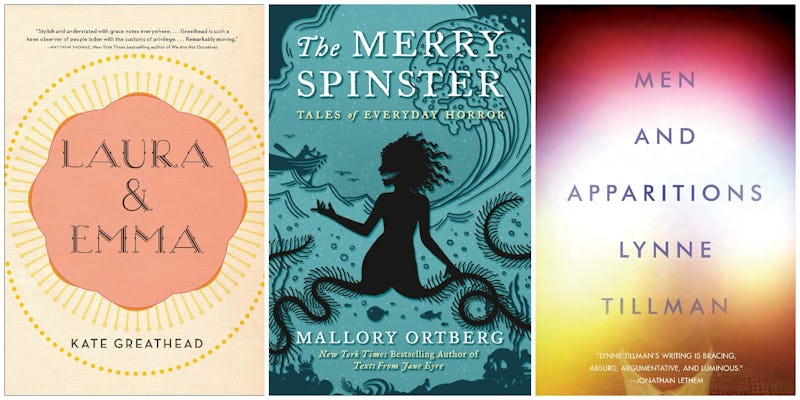 If you live in the Northeast (my condolences), you probably need a good book to keep you company indoors, as you wait out what will hopefully be the final snowstorm of the season. If you live basically anywhere else (my congratulations), you probably need a good book to keep you company in the park, as you enjoy the extra hours of sunshine that Daylight Savings Time affords. Either way, you need a good novel or short story collection to enjoy, and this week four new book releases fit the bill.
If you're a fiction lover, there are plenty of riches out this week: Daniel Mallory Ortberg, whom you probably recognize as the co-founder of The Toast, has a collection of sinister fairy tales out that will satisfy your craving for incisive, feminist, and slightly twisted storytelling; acclaimed writer Lynne Tillman is back with her first novel in over a decade, and it's an inventive and timely examination of masculinity through the lens of images; Moth StorySLAM champion Kate Greathead is releasing her debut novel about the bonds between mothers and daughters, privilege and family; and finally, Jessica Spotswood is coming at you this week with an anthology of YA stories about rebellious girls who live on the margins of society.
All four books deserve a spot on your reading list this week, but take a peek below to decide which you want to pick up first: