Why I Can't Get Behind The #MeToo Movement, As A Sexual Assault Survivor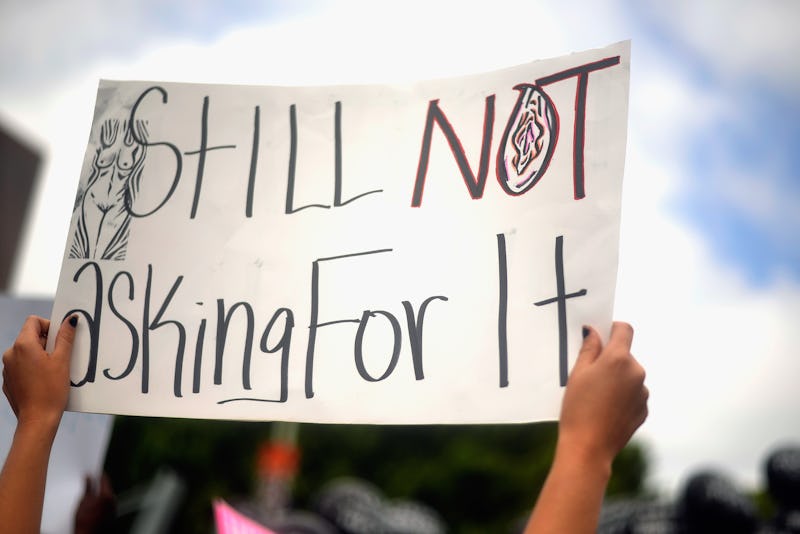 Chelsea Guglielmino/Getty Images Entertainment/Getty Images
When I was in college, I was sexually assaulted. Not once, but several times, in different ways. I felt violated, but told my friends about my assaults lightheartedly; we made jokes, shared our stories, called the assaulters "jerks," and moved on. It was just another moment in a long line of experiences where a man believed he had a right to our bodies — anyone's bodies.
Back then, we didn't know how to talk about these things. We didn't have the words. But when the #MeToo hashtag began to surface on social media over the last few days, offering a platform for women to share their stories about being sexually harassed or assaulted in order to show how common it truly is, it didn't quite sit right with me. It took some time to sort through what I found so problematic about this "movement," and it wasn't the hashtag itself, or the women supporting it. Women are absolutely being empowered by the hashtag; I know that it's helping them find courage and community, helping to put words to feelings that were until now ineffable. I believe you. I stand with you. I am you, too.
But I came to realize that as a survivor, I don't feel represented by the #MeToo movement. I can't get behind it as a catalyst for change in rape culture. And here are a few reasons why.