Miss USA 2017 Made A Powerful Statement About Diversity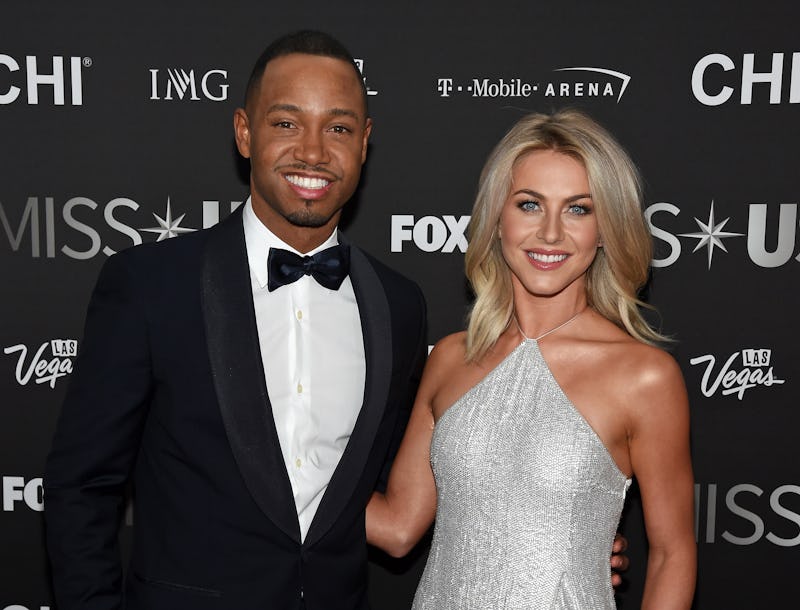 Ethan Miller/Getty Images Entertainment/Getty Images
The opening of moments of the Miss USA pageant set the tone for the rest of the evening. After a video package celebrating the diversity of the women competing played, the Miss USA 2017 opening featured a performance of a very symbolic song by Cirque du Soleil's Michael Jackson ONE. "Black Or White" played as the contestants made their grand entrance and it was a powerful way to start the night.
Released in 1991, "Black or White" was written by Jackson as a statement about the importance of racial equality. Having the song play during the opening moments of the show was a wonderful way to illustrate the inclusivity of the pageant. This year's Top 10 includes Bayleigh Dayton, the first black woman to ever be named Miss Missouri, and Miss New Jersey, Chhavi Verg, who is multilingual and Indian-American. The top 10 is a diverse group of women whose proudly stated that their cultures are deeply important to them.
By using Jackson's "Black or White," not only did the show pay tribute to the wide range of women on stage, but it also made a beautiful statement about the fact that U.S. is a melting pot of races and cultures. It has to be said it made for an incredible performance as well.
The Cirque du Soleil performers were absolutely mesmerizing. They brought a little bit of magic to the opening, and provided the women with the perfect way to start their journey toward the night's big moment when one of them will be crowned Miss USA 2017. Jackson's anthem is all about confidence and equality, and those are two things these incredible contestants clearly believe in.
Miss USA deserves major props for kicking off the evening with such a socially conscious and instantly unforgettable moment. It's a sure sign that there is more to come as the evening continues.